Lawo's latest diamond console was on display at the 2022 NAB Show, and radioinfo was given a first hand look by Al Reynolds.
The fully native IP surface powers with their Powercord DSP and Audio IO engine.
The surface is fully modular allowing endless changes as required and almost unlimited expansion, allowing it to be used as a 2-fader module that is ideal for voice over booths or editor booths, or it can be scaled all the way up to 60 faders with the dual layer support giving the operator access to 120 faders.
There are also key extension and rotary extension modules that can go above the fader modules for bigger production applications.
The 13.3 inch 1080P multi touch screens are an option addition that sit beautifully on top of the console and give the end-user access. In channel strip mode the user can see level metres, peak and loudness, what processing has been applied to each fader, as well as what busses have been assigned which give a quick visual display of everything on the console.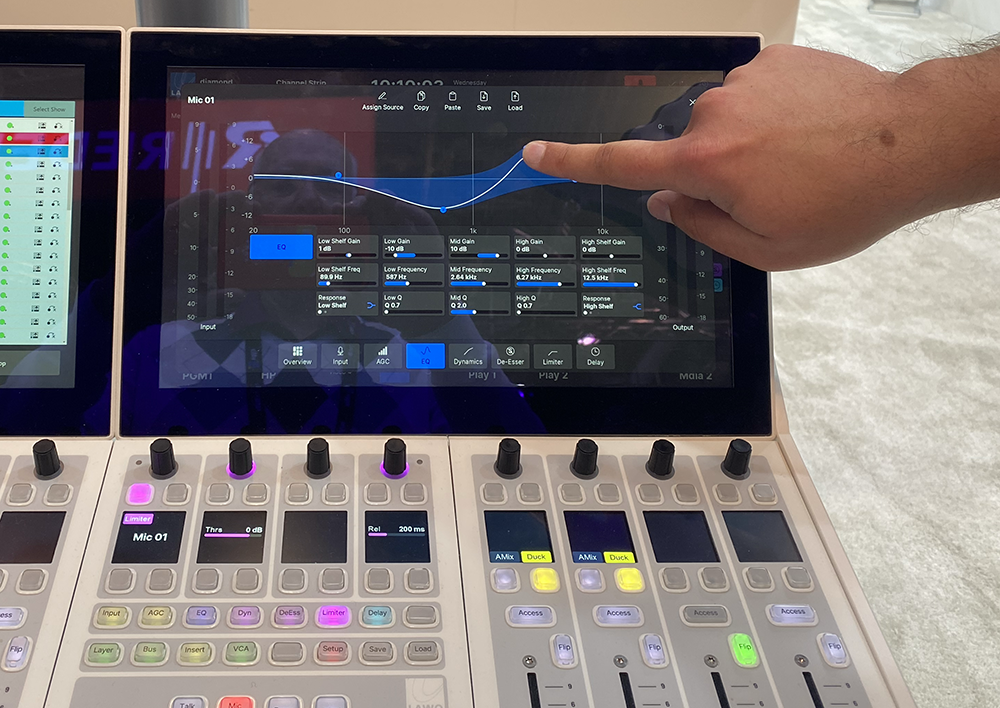 In access mode and because the screen is touch capable, simple things like moving the full 5-band EQ curves can be done by fingertip.
To hear more about the Diamond, listen to Al talk to radioinfo's Wayne Stamm.