7HO FM has inched closer to the top of the ratings in the latest Xtra Insights survey for Hobart.
With a gain of 1.6, 7HO FM is now on 21.0, just behind Hit100.9 Hobart which remains in top position, unchanged on 21.2.
7HOFM's General Manager, Greg Scealy, says, "7HOFM loves Hobart and this result shows that Hobart loves 7HOFM."
Content Director Allan Cameron, says, "With every major day-part increasing audience it shows the ARN leaders in local strategy is a winner."
ABC Radio Hobart, down 1.7 to 14.8 is in third position.
Fourth placed triple j is up 1.8 to 13.8, followed by Triple M Hobart, down 1.1 to 9.3.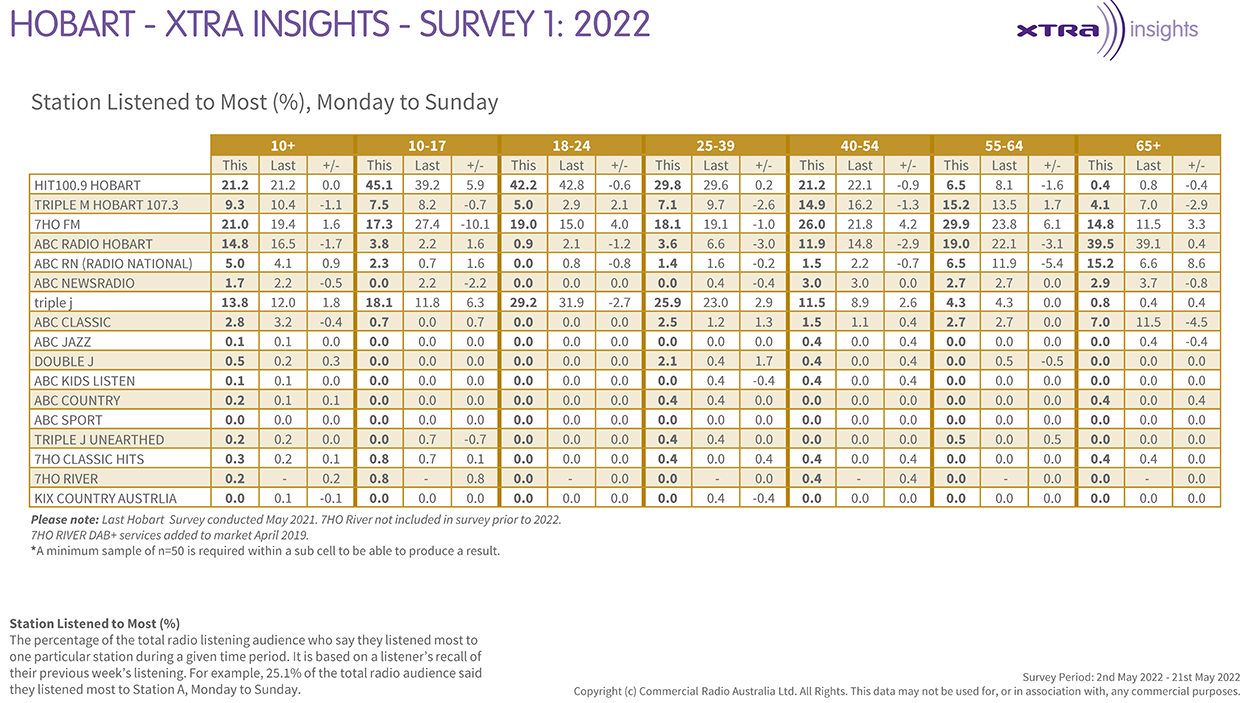 In Breakfast Jimmy & Nath (Hit) in their last stint before moving onto late nights nationally, were up by 1.0 to 22.8 with Sarah, Mick & Johnno (7HO) gaining 1.6 to 21.0.
SCA Hobart Content Director, Phil Bradley, says, "It's a great day for SCA Hobart with such strong results across the market which is a reflection of the continued hard work from our whole team.
"Securing the #1 station for Hit100.9*, led by Jimmy & Nath, is a testament to their passion and dedication to the market. We can't wait to see Hit100.9's new breakfast show, Dan & Christie continue that success along with Triple M's Woody & Tubes who carry such a love for all that is Hobart."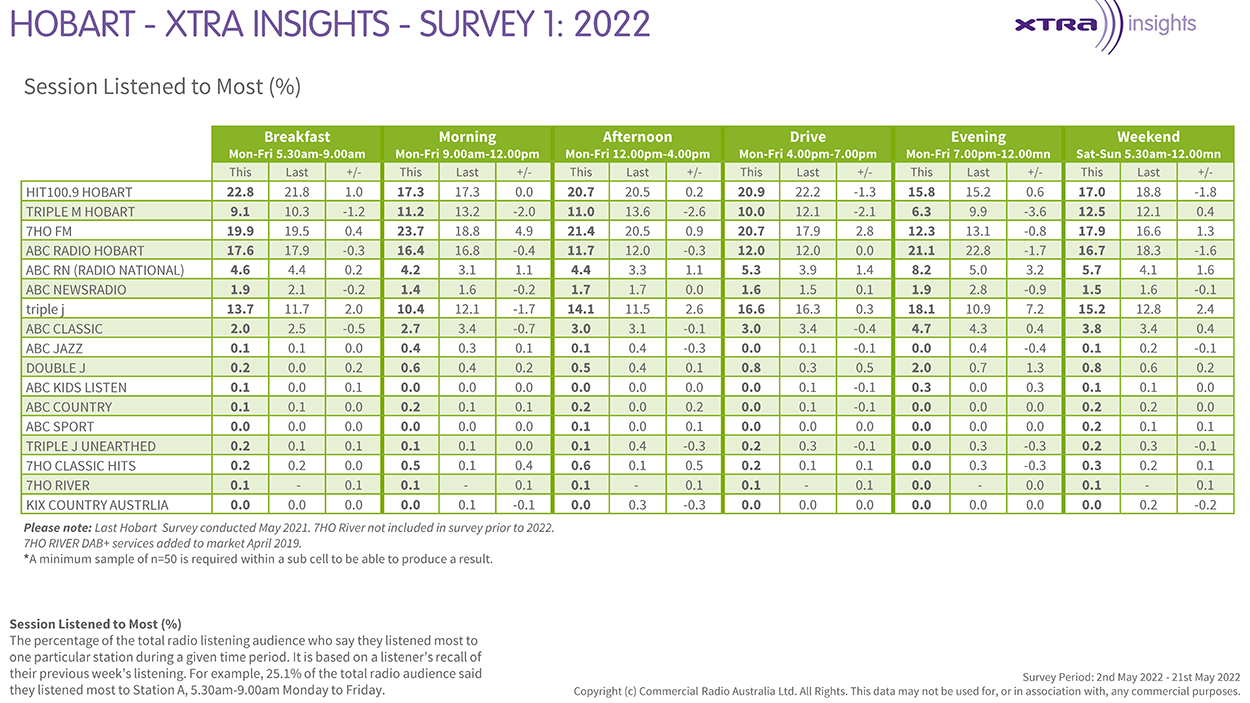 7HO made gains in the Cumes, up by 3,500 to 79,500, ahead of Hit100.9 on 71,900, followed by the ABC on 58,700.
*Source: Xtra Insights Hobart Survey #1 2022. P10+/P25-54/P10-39/M35-54/M40-54, Mon-Sun ROS / Mon-Fri 05.30-09.00 / Mon-Fri 16.00-19.00, Cume Reach (00's) / Station Listened to Most %.
THE SPIN