There was an interesting thread on twitter in the past week about callsigns.

It all started with a post from Anthony Bunn who asked, "how did the requirement to use callsigns on-air operate?"

James Cridland replied saying, "There's no requirement for radio stations to use their callsigns on air any more, incidentally. Nobody knows Nova is 4BNE, and ABC Radio Brisbane hasn't used theirs for over 5 years. They're a bit anachronistic but useful for smart speakers, oddly (since they're unique)."

Brett Debritz chipped in with, "From (perhaps flawed) memory, back when Triple M was FM104, they'd say something like "This is 4MMM Brisbane operating on 104.5MHz as FM104". I know that in the old ham (amateur) radio days, signal identification and post cards to acknowledge reception were a big thing."
This week in the Mister Brisbane newsletter: A bit about Brisbane's history, something about radio, and a bit more about scones and postcodes …https://t.co/jez5PG1x10

— Brett Debritz (@debritz) February 16, 2021
…there's no requirement for radio stations to use their callsigns on air any more, incidentally. Nobody knows Nova is 4BNE, and ABC Radio Brisbane hasn't used theirs for over 5 years. They're a bit anachronistic but useful for smart speakers, oddly (since they're unique).

— James Cridland (@JamesCridland) February 16, 2021


James Cridland then tagged radioinfo's, Steve Ahern who added, "What an interesting discussion. Thanks for looping me in James.

"This is what I know: Yes, identifying callsigns and frequency was mandatory at station open and close (in the days when stations went off at night). It was a requirement from the early days of radio licencing from when the Post Master General (PMG) controlled licences.

"This passed to the ABT (Aust Broadcasting Tribunal) and was in a broadcasting handbook, but evolved to mandatory identification every hour. There was no requirement to identify individual repeater frequencies.

"All such on air identification requirements were dropped as callsigns evolved when FM was introduced in the late 1970s with 3 letter callsigns and brand names rather than licence identifiers.

"By then the ABT had become the ABA (Aust Broadcasting Authority), then the ACMA and a 'light touch co-regulatory' regime (cheaper for governments) was introduced. Bureaucrats sitting in regional offices all around the country no longer had to monitor stations to listen for mistakes (don't get me started on mandatory weather and timecalls!)
In Australia the official callsigns begin with numbers that represent each state. In America it is different, they use letters and divide locations by west or east of the Mississippi River.
In America callsigns are issued by then Federal Communications Commisssion (FCC) and consist of from 3 to 9 letters and digits, with their composition determined by a station's service category. By international agreement, all call signs starting with the letters K, N and W, as well as AAA–ALZ, are reserved exclusively for use in the United States.
AM, FM, TV and shortwave broadcasting stations can request their own call letters, as long as they are unique. The FCC policy covering broadcasting stations limits them to call signs that start with a "K" or a "W", with "K" call signs generally reserved for stations west of the Mississippi River, and "W" limited to stations east of the river. Amateur stations can receive call signs starting with all of the letters "A", "K", "N" and "W". Formerly, prefixes beginning with "A" were exclusively assigned to U.S. Army stations and prefixes beginning with "N" to U.S. Navy stations. More here.

James Cridland then went to work to look at the history of callsigns in the UK

The history of callsigns in the UK is short and sweet. Here we go…

The first BBC broadcast on 14 November 1922 was under the callsign of 2LO. 2LO was the transmitter in The Strand in London, acquired by the British Broadcasting Company from Marconi. The first thing on the BBC was a news bulletin: read by Director of Programming Arthur Burrows twice: once fast, then slowly, so listeners could take notes.

(If the "LO" callsign sounds familiar, it's because 3LO in Melbourne, which started broadcasting in 1924, was named after London's 2LO. It's now known as ABC Radio Melbourne.)

By the end of 1922, the BBC had four transmitters: 5IT in Birmingham, 2ZY in Manchester, and 5NO in Newcastle. 1923 saw 5WA in Cardiff, 5SC in Glasgow, 2BD in Aberdeen, 6BM in Bournemouth. All these stations provided local programming because there was no way of linking them to broadcast a network service; but by mid 1923, the first national BBC news bulletin was broadcast, and the first relay service launched, 6FL in Sheffield (which rebroadcast 2ZY from Manchester).

All callsigns were removed on March 9 1930: the transmitters broadcasting either the "BBC Regional Programme" or the "BBC National Programme". The Regional Programme was quite similar to today's ABC Radio, with a mix of local programming and a sustaining service from London. At the outbreak of World War II, the two stations were replaced with one – the BBC Home Service, now known as BBC Radio 4. Callsigns have never been used since.

When UK commercial radio started in October 1973, no callsigns were used. Instead, the commercial radio regulator, the IBA (the Independent Broadcasting Authority) had a very hands-on approach: any changes of the name of a radio station, and even its daily broadcast schedule, needed to be approved in advance by the Authority. So, while UK commercial broadcasting has never had callsigns on-air, in many ways it does: the legal callsign is the name of the radio station, and the rules remain that it should be regularly identified as such, and any changes of name be approved by the regulator, which these days is known as Ofcom.

With RDS and DAB broadcasting (and the AM version, called AMSS), we return full-circle: a radio station now carries constant identification.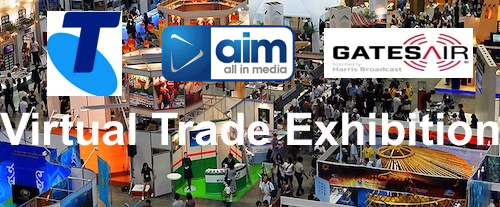 ---
Subscribe to the radioinfo podcast on these platforms: Acast, Apple iTunes Podcasts, Podtail, Spotify, Google Podcasts, TuneIn, or wherever you get your podcasts.