102.3 Triple M Townsville has announced that Cliff 'CK' Kern will return the station, taking over the microphone in the Afternoons.

Group Content Director for Triple M Northern Queensland, Dan Hill, says the announcement was a full circle story, "Cliff Kern got his start on this radio station almost 20 years ago, when the station was known as 4TO, and we are thrilled to welcome him back to his spiritual home.

"Triple M Townsville is a station with an incredible heritage – much loved, respected and trusted in the community for 90 years, and CK embodies everything we stand for."

Deeply etched into the local community, CK has worked as a presenter and columnist across radio, television and in newspapers in the region; he has been instrumental in staging local events through his company PUFT Events and is a qualified marriage celebrant.

It's radio however, that is his first love, and he says, "I am so excited to be returning to the station that gave me a chance to work in the industry 18 years ago. To be creating content alongside my childhood hero Pricey, and mentors Smithy and Dan Hill, I'm pinching myself. I'm proud to be joining a team that puts the community first."

He says he will continue staging the food truck events he now loves so much, "Four years ago, some friends and I realised Townsville needed local events where families could gather as a community, eat some great food and enjoy some local music. So, we started with seven food trucks, and now we have 60 on the books and have grown to be one of North Queensland's largest event companies, feeding around 20,000 people a month."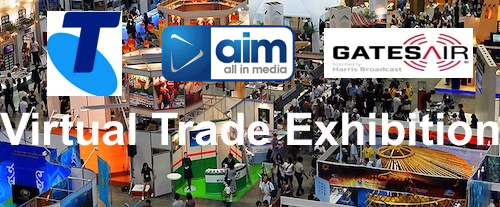 ---
Subscribe to the radioinfo podcast on these platforms: Acast, Apple iTunes Podcasts, Podtail, Spotify, Google Podcasts, TuneIn, or wherever you get your podcasts.