In an excellent example of talk radio craft skills, ABC Sydney morning presenter Cassie McCullagh took what could have been a small dull topic and transformed it into two days of an engaging story arc.

Yesterday she introduced the topic of cars and trucks keeping their engines running while parked.
'So what… not a big deal,' most people would think. McCullagh admitted she also thought the same until she discovered the significance of engine idling, and now it makes her mad when she sees it happening.

Opening the program her script gradually revealed the high levels of pollution emitted by idling vehicles and she wondered if listeners thought the same.
"It may not sound like a big issue but… In a moment we'll hear how Australia has barely any laws preventing idling… we're lagging behind other countries like the UK and the US…

"AND if we DID stop idling the reduction in pollution would be equivalent to removing 1.6 million cars from our roads…as well as reduced health impacts particularly the harm to children's lungs which are still developing and very fragile."
She played audio from an anti idling campaign from then City of London and also quoted stats from New York.
"Idling in NYC has been prohibited since 1972. NYC has the longest ongoing air quality monitoring program of any US City… Air quality has improved dramatically in NYC but there's still work to do in neighborhoods like Southwest Queens, North Brooklyn, and the South Bronx."

Faster than a V8 Holden at traffic lights, calls raced in and she heard examples of bus drivers sitting for ages in layover areas having lunch with their engines running, trucks in laneways spewing fumes into people's living rooms in the apartment blocks above, and business people sitting in idling cars talking on their mobile phones.

Opposing views were also represented, with some of those business people calling in to say that their car is their mobile office and justifying their actions by comparisons with people sitting in their offices all day working with the air-conditioning on.

It seemed that the laws are unclear and that no one knew much about whether such actions were legal or not.

This morning the followup came from some good old fashioned investigative journalism work she had done overnight, revealing that there is indeed a law on the NSW statutes that prohibits cars leaving their engines running because it causes noise. The law is many years old and has some loop holes. She requested information from bureaucrats about how many times the law had been used, finding that it has not been used this year and that last year there were about 4 fines issued under the statute, amounting to less than $1000. Evidently there is no enforcement of the statute.

McCullagh also found out that there are regulations under the Environmental Protection Act that also relate to engine idling and interviewed someone who knew the details, after playing a recap of some of the most hot-under-the-collar listeners' comments from yesterday.

It was a combination of the skill of noticing a potentially interesting topic, feeling out the audience reaction to that topic, following up with some good basic journalism, involving the audience in the story and using your personality to make the topic engaging and entertaining.

It coincides with comments about "making it matter" from Valerie Geller in this week's Radiodays Asia conference and thoughts from rival talk programmer Greg Byrnes about the key elements of successful talk radio being "talkback, credible news and people with passion."

We reckon that NSW police will be more diligent about enforcement now that the rubber has hit the road about the issue on radio.
In a similar example earlier in the day on the same station, breakfast hosts Robbie Buck and Wendy Harmer tapped into the zeitgeist of the flooded city of Sydney to talk to an expert in cleaning mould from clothes and houses.

What's the secret? Forget washing, dry cleaning and scrubbing with detergents, they don't get rid of the roots of the mould spores. Oil of cloves and salt solutions work best!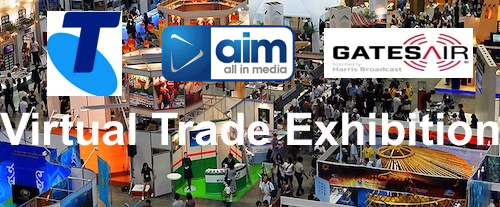 ---
Subscribe to the radioinfo podcast on these platforms: Acast, Apple iTunes Podcasts, Podtail, Spotify, Google Podcasts, TuneIn, or wherever you get your podcasts.