The Hit Network will welcome local weekend breakfast shows to each metro city, from 7 – 9am on Saturdays.
Sydney – Ryan and Tanya (pictured)
Ryan Jon and Tanya Hennessy will host Sydney's Saturday breakfast, commencing Saturday January 28, in addition to co-hosting their weekday breakfast show on Canberra's hit104.7.
A regular contributor to news.com.au, Tanya started life as an actor, dabbled in comedy, and now works in breakfast radio. She recently campaigned for adults to be able to order children's meals in cafes and pubs, loves comedy, sitting down and grated cheese.
Ryan played volleyball for Australia and had a season with a US college before completing an honours degree in finance and going on to advise Australia's richest people on their finances. Seriously!
After breaking all his bones and burning his white collar, Ryan a keen podcaster and video maker wrote and produced a short film that premiered 2011 Melbourne International Comedy Festival.
He's since done breakfast radio for several years and is pumped to be working with his old mate Tanya six days a week.
Melbourne – Will and Woody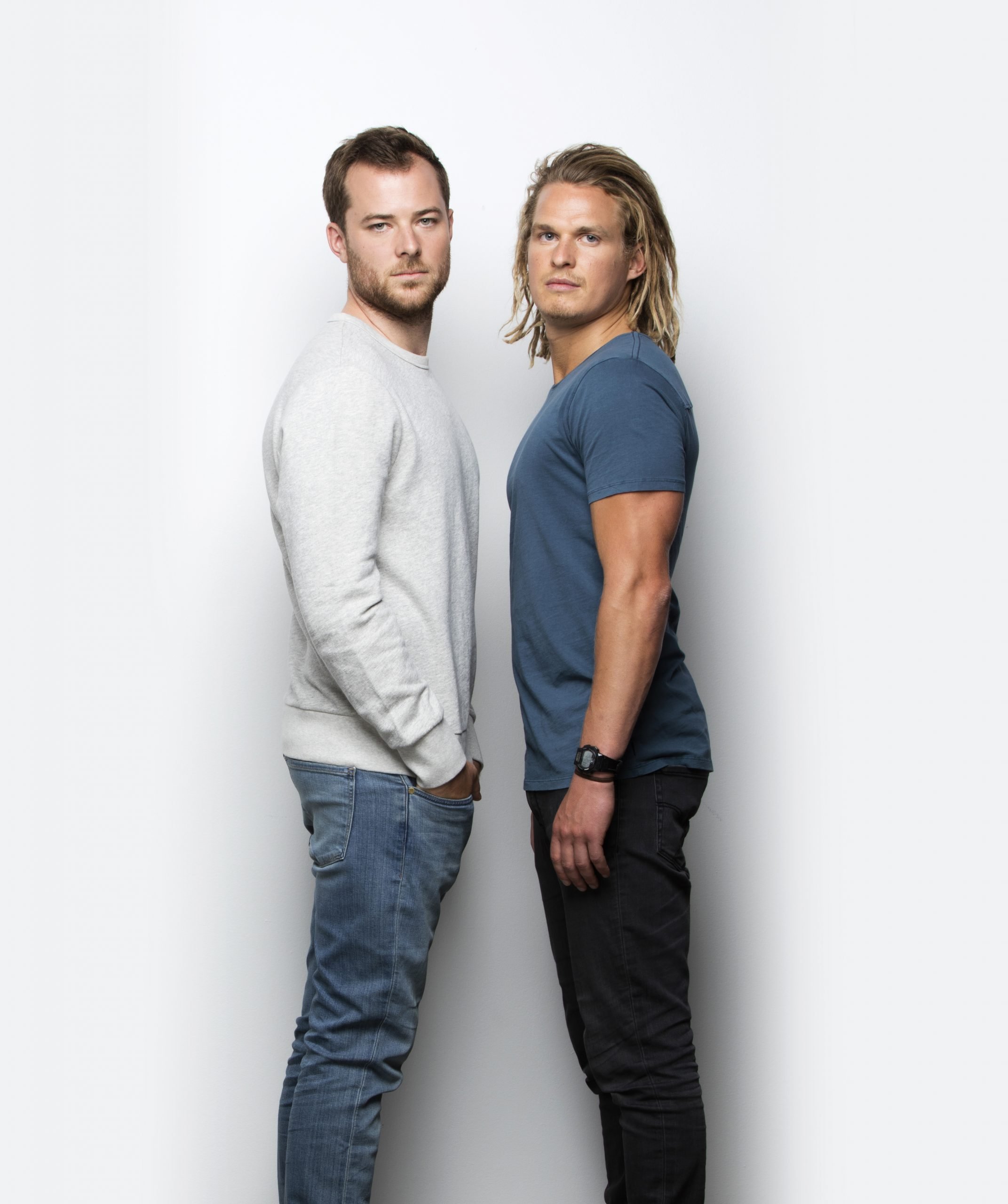 Originating from Melbourne, Will McMahon and Woody Whitelaw (left) will cook up Saturday breakfast down south from Saturday January 28. They will continue with their Perth based weekday breakfast show – Heidi, Will & Woody.
The bromance that brews between funny guy Woody and self-proclaimed genius Will is filled with laughs, energy and every kind of crazy!
These good mates wrote and performed a sold out Perth Fringe Comedy show together titled Toothless. Following its success, they went on to put together a similar show calledThe Naked Truth at the Melbourne International Comedy Festival – yet another massive hit with rave reviews.
Brisbane Those Two Girls – Lise and Sarah
The fabulous Lise Carlaw and Sarah Wills (right), better known as Those Two Girls, will bring a hilarious breakfast show to Brisbane each Saturday morning from January 21.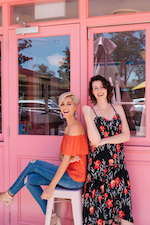 Listening to these two 30-somethings is like chatting to your best friend. They've become popular for their distinctive style and walk the line between smart and irreverent, with warm communication styles and disarming onstage banter, Lise and Sarah's natural female friendship chemistry delivers the wow factor!
Lise and Sarah said, "We're so excited to be bringing our friendship and banter to hit105 and waking up with Brisbane every weekend."
"It's a terrifying privilege and we're currently procuring an impressive yoga pant and ugg boot collection in preparation for our radio debut."
Head of the Hit Network Gemma Fordham said, "We are excited to bring local Saturday breakfast shows to each metro market on the Hit Network, whilst we have incredible network shows, locality is also very important to us as a network.
"I'm really looking forward to what each show will bring – we have a fantastic bunch of talented people enhancing the Hit family."
Local weekend breakfast shows coming to Perth and Adelaide will be announced soon