• Six kinds of radio listeners across a spectrum of engagement
• The more engaged group is more open to advertising
• Most people believe ads are a fair trade for their listening time
Approximately 175M people listen to the radio in America daily, motivated by a variety of reasons, according to a new report from NPR and Edison Research titled Radio: Live On Air and Everywhere.
The report identifies six audience profiles from Radio Heads, who listen to the radio for everything, to Habitualists, who listen to the radio when it is the only option. Click the diagram for more information.
Radio Heads report higher than average listening to online audio, music videos on YouTube, and streamed AM/FM. This group clocks in more time with AM/FM than any other group. They also report more time with all forms of audio
Connection Seekers listen heavily to AM/FM radio, second only to Radio Heads, they listen more to spoken word audio.. are more likely to be female and over-index in listeners who are age 55+ and in listeners who are White.
65% of Infomaniacs typically listen to ads on AM/FM radio; only 35% say they frequently avoid ads. This group is the only one of the six where men are a higher percentage than women. Infomaniacs over-index in spoken word listening: 96% listened to AM/FM radio for news, 78% for music, 43% for personalities/talk, and 27% for sports in the last week.
The Rhythm Rockers group is the most heavily female, 61% to 39% male, with three-quarters of this group aged 18-54. AM/FM listening is king in the car – and this group in particular says that radio keeps them company in the car. This group is more likely than the average listener to use online audio services like Pandora, Spotify, and YouTube
The Laid-back Listerers group skews older –76% are age 35+; over-index in listeners who are White. They are less likely than the average AM/FM listener to use other audio platforms like listen to music on YouTube, online audio platforms, or podcasts. This group is more likely than most other groups to try to avoid advertisements. Prefer listening via a traditional AM/FM radio, with 95% choosing to listen via receiver and less than 15% listening via a smartphone, computer, or voice-enabled speaker
Habitualists not that interested in audio in general – they report far less than average use of online audio services, YouTube listening, and even their own music collection. This group skews older, with 78% aged 35+. They are the most apt to avoid advertisements on AM/FM radio compared with other groups, and listen more to music than spoken word.
Radio: Live On Air and Everywhere from NPR and Edison Research is based on a national online survey of 1,500 U.S. adults age 18 and older, conducted January 13-21, 2021.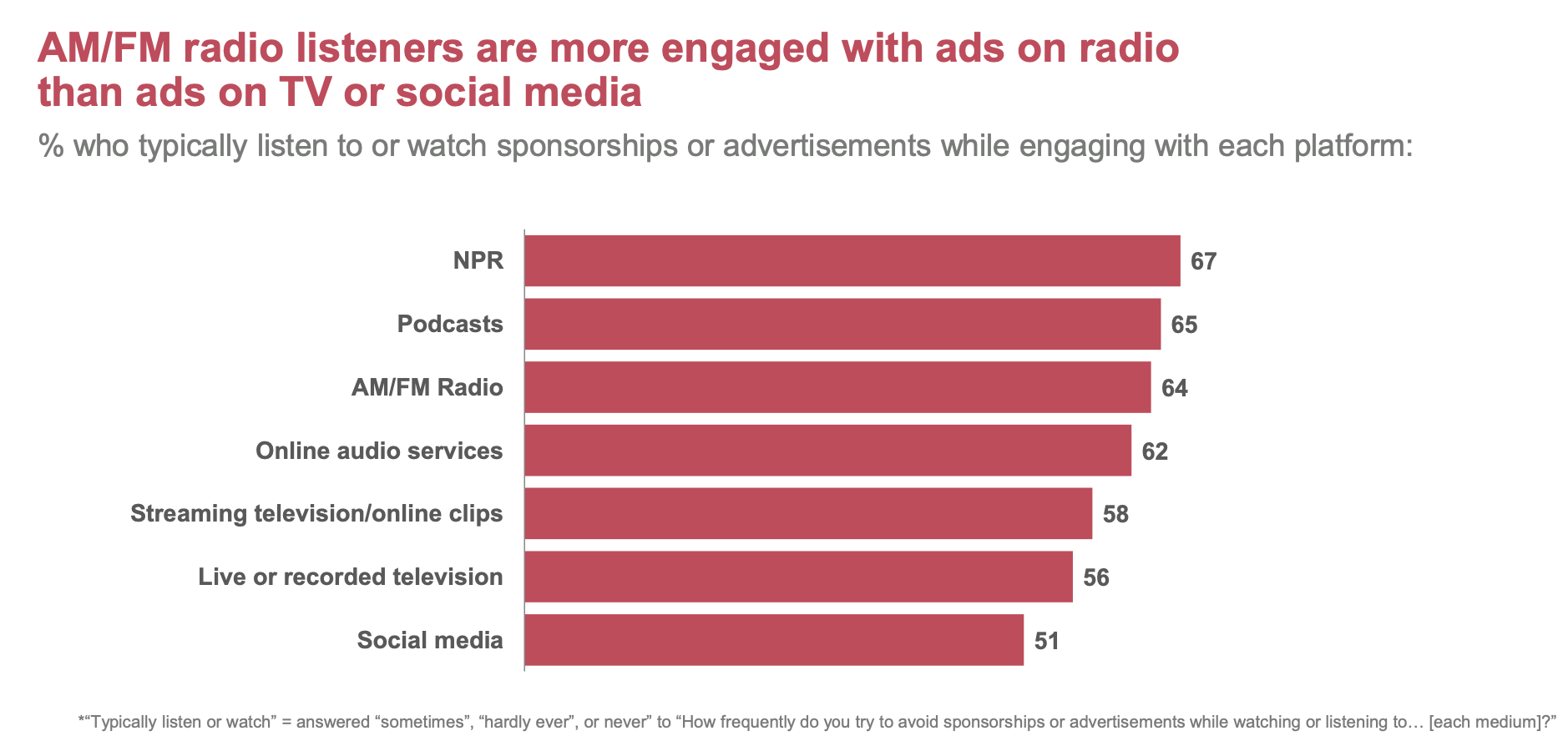 Download the full report here.
In other recently released research, the ACMA has studied media consumption habits during covid.
Research from the Australian Communications and Media Authority (ACMA) shows the number of people aged 75 and over who use social media doubled from 18 per cent in June 2019, to 41 per cent in June 2020.
For older Australians emailing has increased from 37 per cent in 2019 to 81 per cent in 2020. Use of messaging/calling apps and mobile texting have also increased significantly.
"The digital divide between younger and older Australians has narrowed, with this trend accelerated by the desire to maintain contact with friends and family during lockdowns," ACMA Chair Nerida O'Loughlin said.
Overall 77 per cent of Australians in June 2020 had used an app to make voice calls, video calls or send messages in the last six months, compared to 67 per cent in 2019. More than one in three Australians increased their use of social networking apps following the introduction of COVID-19 restrictions.

The Communications and Media in Australia: How we communicate interactive report is available here. Click the chart to enlarge it.
Understanding Consumer Trends during Covid 19
The impact of the COVID-19 pandemic has been widespread, and the effects across lives and industries will be long lasting. Consumers, forced at home for extensive periods last year, looked to media—in all of its forms—for news, entertainment and solace. But the media industry, just like all others, wasn't prepared for the grand shift in daily life that the pandemic forced, seemingly overnight. And with that in mind, it's more important than ever to use data to inform what content and audience engagement looks like as life begins to come back online.
During the COVID-19 period, Nielsen transformed the way it manages its panel to leverage more remote techniques and address the challenges of this unprecedented time. While this drove a sample size smaller than it was pre-COVID, it remains robust and representative.
Nielsen's research has found that the pandemic amplified changes in media behavior. More information here.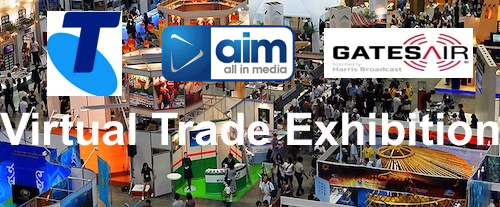 ---
Subscribe to the radioinfo podcast on these platforms: Acast, Apple iTunes Podcasts, Podtail, Spotify, Google Podcasts, TuneIn, or wherever you get your podcasts.