Melburnian foodies who missed out in the ballot for a table at internationally renowned celebrity chef Heston Blumenthal's three Michelin-starred restaurant, The Fat Duck need not despair – much.
Nova 100's Meshel & Tommy have come to their rescue by creating their own pop up restaurant, The Chubby Pigeon at a secret location in Melbourne this Friday.
Tommy said, "I would love to say that we've got a table at The Fat Duck to give away, wouldn't that be the duck's nuts. No we haven't! We've got the next best thing. The Fat Duck is full, you can't get a table, so we thought, you know what, Melbourne is the home of pop up things at the moment. So what about we do our very own pop up restaurant?"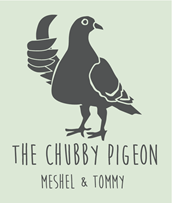 Offering a degustation dining experience in intimate surroundings, The Chubby Pigeon will serve a hand-picked selection of the Heston for Coles range to discerning diners. There will be one sitting for a select number of guests who win a double to the most exclusive restaurant in Melbourne.
Meshel & Tommy will broadcast live from The Chubby Pigeon's secret location.
"We went through a few names and suggestions – the bloated swan, perhaps the overweight dodo and after much deliberation we settled on The Chubby Pigeon," says Tommy.
The team have spared no expense to promote the restaurant, sending a life size Chubby Pigeon onto the streets of Melbourne to drum up interest. It turns out that pigeon costumes are not in high demand so the Nova team had to use their creative skills with the Chubby Pigeon looking more like a fat Eeyore.