Podcast Day 24, the 24-hour global podcast event being held on 7th June 2021, today announced that the Australian leg of the event will be presented live in an in-person event overlooking Sydney Harbour.
radioinfo is a media partner of the covid-safe event.
The Australian part of the conference will be streamed live into the rest of the international event.

Matt Deegan from the Australian Podcast Awards says: "We've had such a positive response to the online event, it made sense to give it an upgrade and bring together Australia's podcast community together in Sydney".

The lineup of speakers has also been announced:
Laura Byrne and Brittany Hockley (Life Uncut)
Victoria Devine (She's On The Money)
Stephanie Coombes, iHeartPodcast Network Australia's Content & Partnerships Director
Gillian Ramsay, Insights Manager, ABC Audience Data & Insights and Justine Kelly, Executive Producer at ABC Audio Studios
Jazmine Nikitta, Jade Le Flay and 24 Karat Kev from Spotify's A1: The Show
Holly Wainwright, Head of Content for Mamamia
Andrew Davies, Digital and Engagement Editor, ABC Audio
Kellie Riordan from Deadset Studios
Anna Priestland (Casefile, Murdertown, Letters of Love in WW2)
The first part of the day will be the regular conference, bringing together the podcast sector with speakers from shows, networks and platforms.

In the late afternoon, Podcast Day 24 will be hosting Upfronts – a showcase for podcast networks to talk about their upcoming shows, activities and special projects to an assembled group of advertising agency guests. After the Upfronts our delegates from across the day will enjoy a drinks reception with cocktails from Four Pillars and Fever Tree.

The Australian leg is one of 3 days worth of content in 24 hours happening around the world.

After Australia kicks off Podcast Day 24, Europe (Live Online) picks up the baton, before it finishes with North America (Live Online).

Each leg has over 30 speakers talking about a variety of podcast topics.
Ticket holders get access to the 24 hour live stream as well as being able to catch-up online with all the sessions – Australia is the only time zone to have a Live, In-Person event.

Peter Niegel from Podcast Day 24 says: "Right now in the rest of the world a Live event isn't possible but for Australia this is an important opportunity for podcasters to meet and to showcase their podcast plans. We're also thankful to Triton Digital for being the Global Sponsor of our event".

Full details of speakers and sessions for all of the 24 hours of this event can be found on the website.
In-Person Tickets for the whole day are available for $279+GST, whilst those unable to make it to Sydney can still buy an online ticket for $179

Free tickets for the Upfronts and drinks are available to the advertising industry on a first come, first served basis. They can register at www.podcastday24.com/agency
Those who have already bought their tickets and are based in Australia will be contacted regarding conversion of tickets to In-Person if required.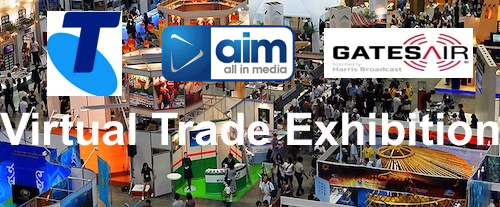 ---
Subscribe to the radioinfo podcast on these platforms: Acast, Apple iTunes Podcasts, Podtail, Spotify, Google Podcasts, TuneIn, or wherever you get your podcasts.