RRI's Eka Hendiny reports on a workshop in Mobile Journalism.
A senior radio practitioner and the CEO of IMBA, Steve Ahern is in Indonesia to deliver a course this week to Radio Republik Indonesia (RRI) reporters in Yogyakarta. The course is sponsored by the Asia Pacific Broadcasting Union (ABU).
Steve explained: "I'm here to give understanding to Indonesian reporters in RRI about the latest technology and how to use that appropriately." Steve also gave tips on how to distribute news by using RSS feeds.
He said multi platform media is getting popular nowadays. Therefore, reporters whose jobs are capturing news have to be able to produce aggregated-mobile radio news. The goal is to reach as many audiences everywhere, anywhere and using every possible media.
A RRI Jakarta reporter, Syariful Alam thought that the workshop is needed to improve the capability of reporters and to give inspiration to make RRI better.
"I found that the Ahern's experiences would inspire me and hopefully increasing my working performance," explained Syarif.
A female participant from RRI Surakarta, Ciptati Handayani is ready to use the latest technology to support her daily tasks.
"I'm totally ready to use the application in this era of aggregated technology," she said.
Generally, all participants responded to the workshop positively. They think that the knowledge they got from an expert like Ahern is very important. So what is the comment of RRI News Centre?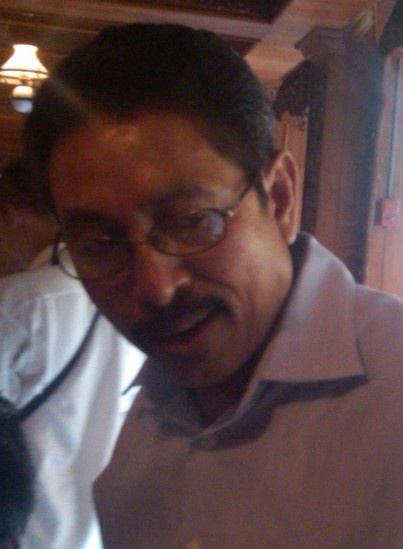 A report coordinator from RRI News Centre, Yopi Yakob stated that the course aimed at improving the quality of human resources. He hoped that RRI will be ready to face the challenge in the fast-developing technology and media competition.
"Qualified human resources that are familiar with technology could survive amid competition," Yopi concluded.
This report was compiled by RRI journalists using their mobile technology.