Results for radio ratings survey 5 have just been released.
HIT105 #1 in Brisbane. WS takes FM lead as KIIS sister slumps. In Melbourne: Jase & PJ up Christian O'Connell down.

The survey was conducted for CRA between Sun May 27 to Sat Jun 30 & Sun Jul 15 to Sat Aug 18, 2018.
Click the charts to enlarge them.
See Trend Graphs for the past two years here, also Analysis and Spin.
Share (orange) charts are first, followed by DAB+ (purple) then Cume (blue).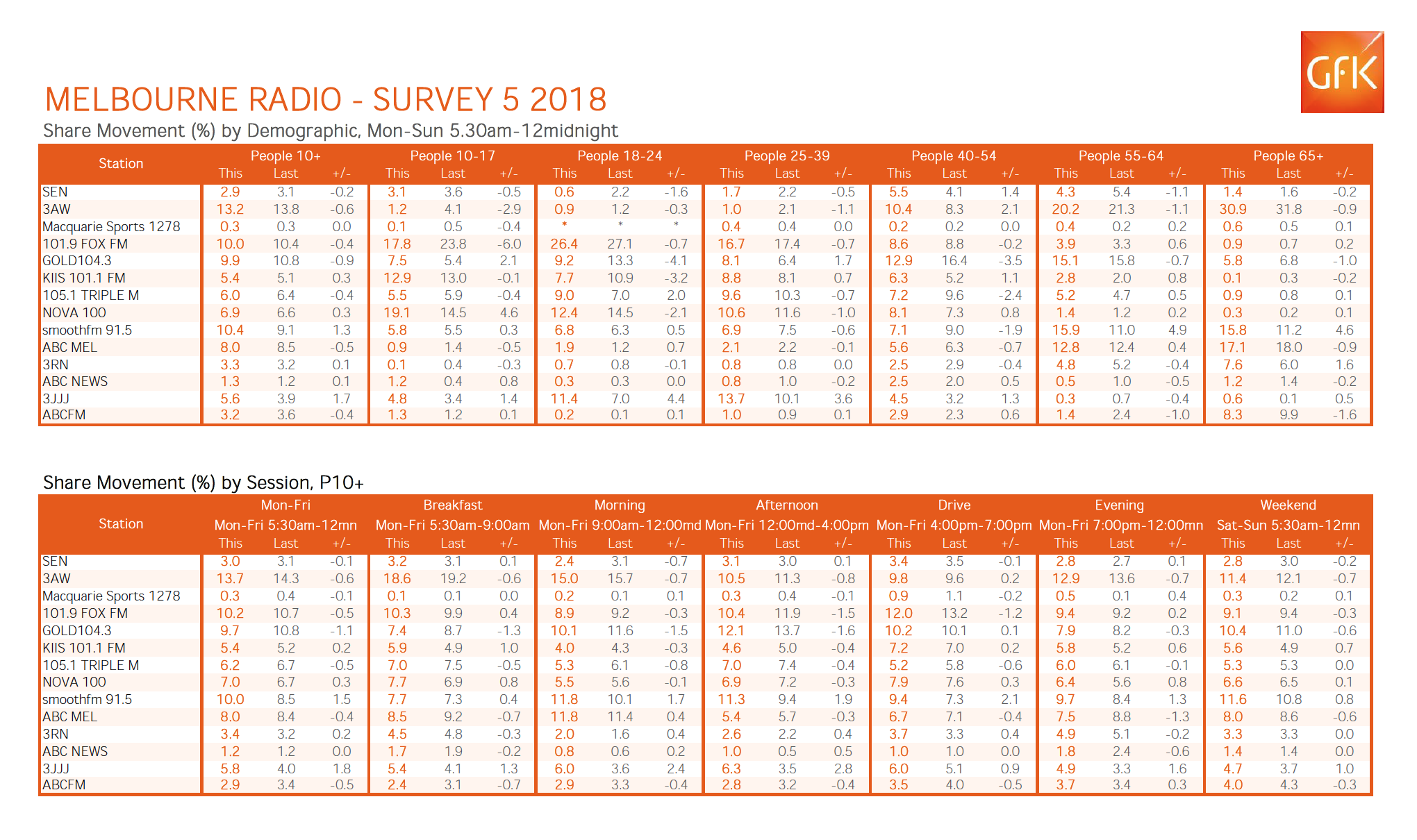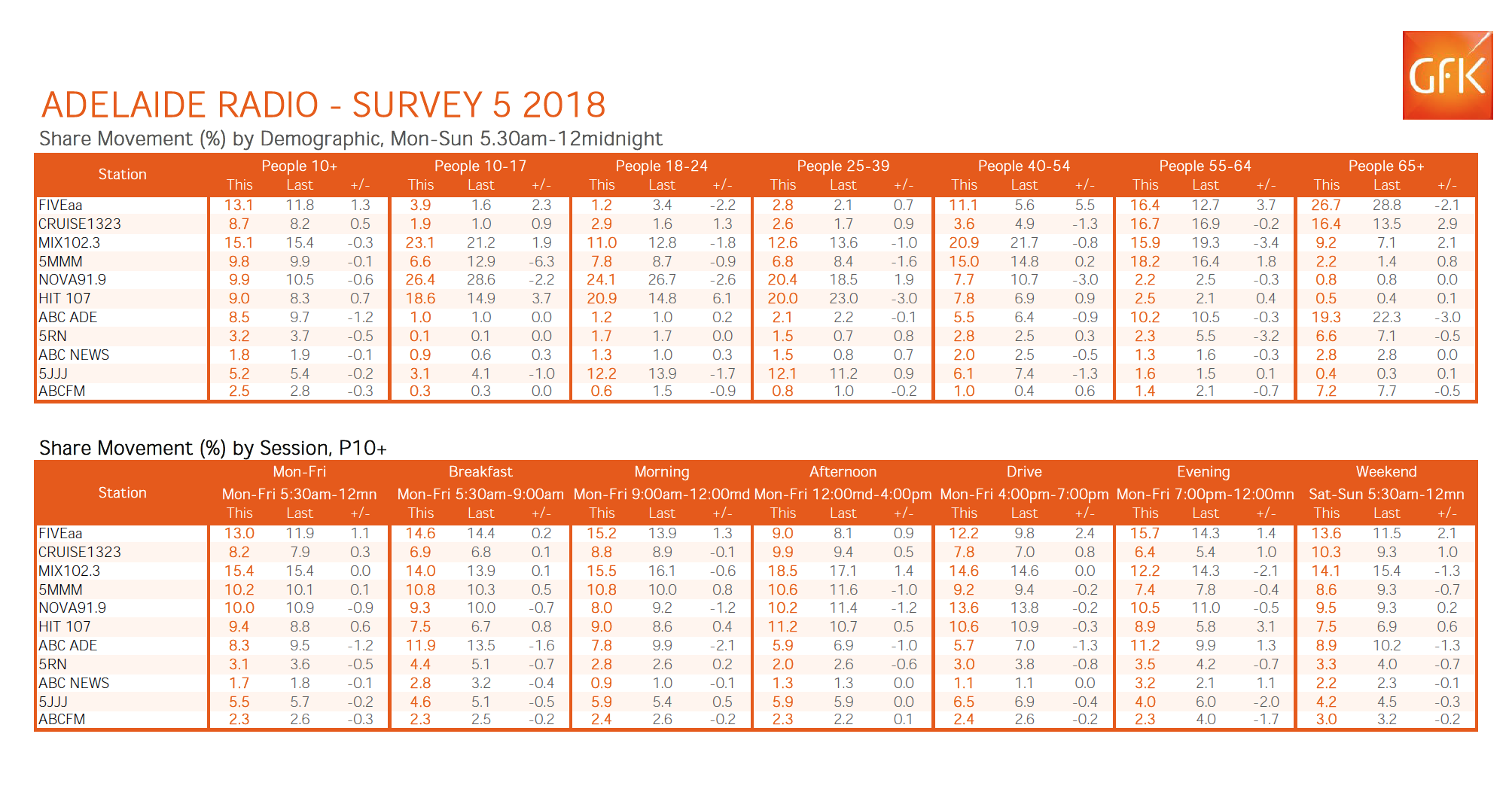 Digital Results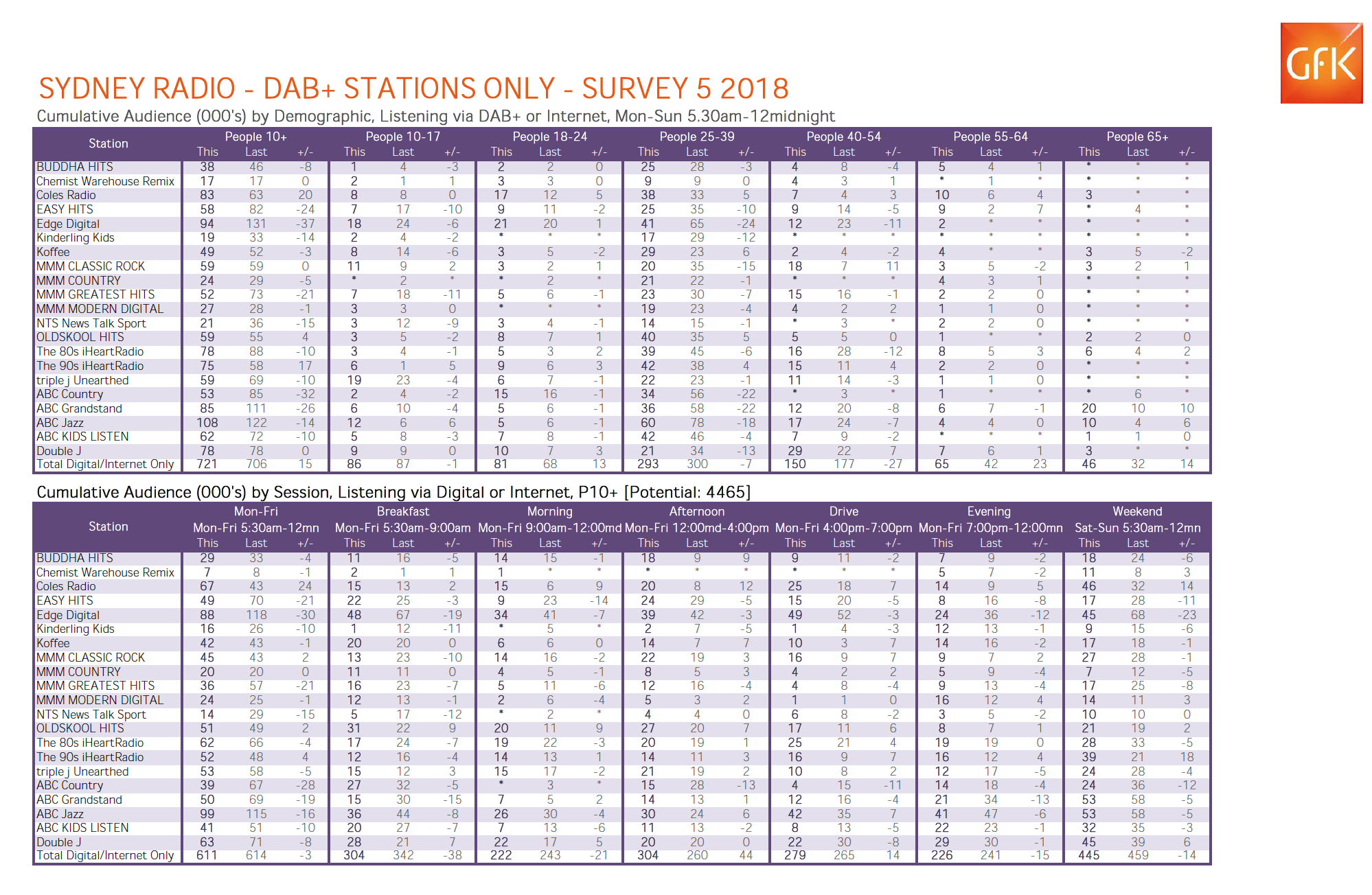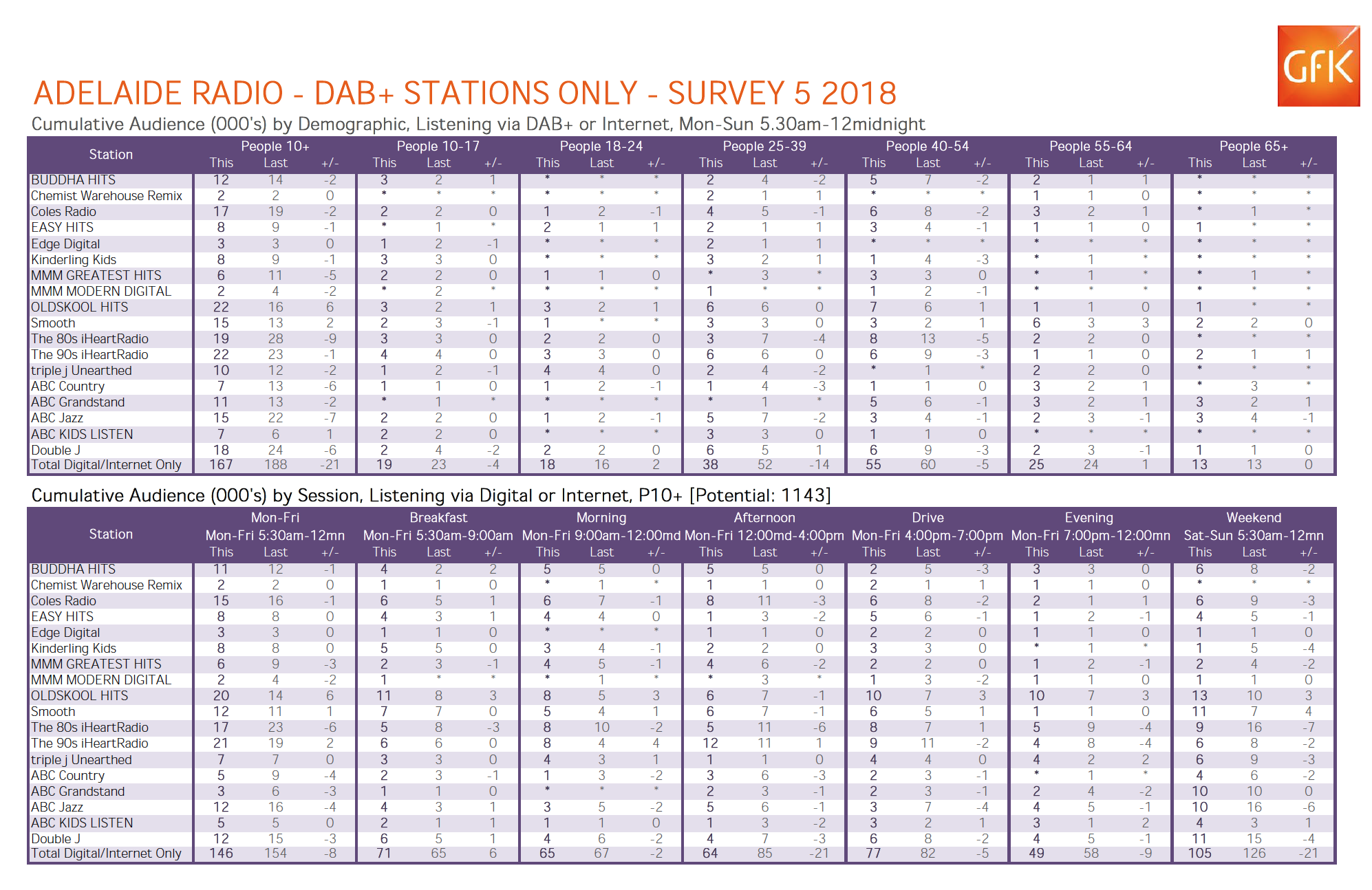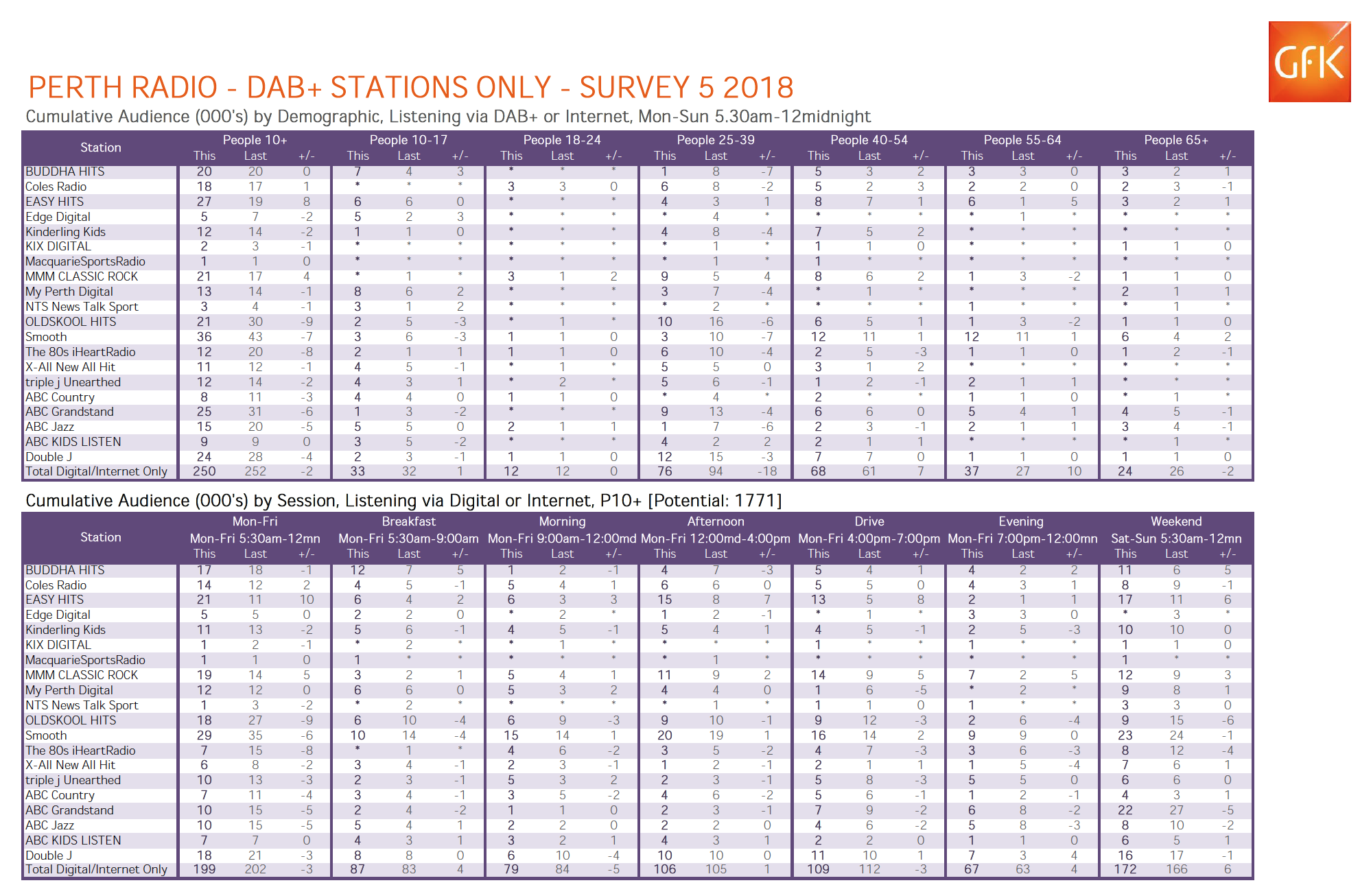 Cumes
Cumulative audience (cumes) are the total number of different people who listen to a station for at least eight minutes (one quarter-hour) during any time period. Cumes illustrate audience size, as they estimate the unduplicated number of people reached by a station at least once during a particular time period.