Facebook has carried out its threat to remove news posts from its platform in response to the Australian Government's mandatory bargaining code for digital media giants.
In a Facboook post William Easton, Managing Director, Facebook Australia & New Zealand said:
In response to Australia's proposed new Media Bargaining law, Facebook will restrict publishers and people in Australia from sharing or viewing Australian and international news content.
The proposed law fundamentally misunderstands the relationship between our platform and publishers who use it to share news content. It has left us facing a stark choice: attempt to comply with a law that ignores the realities of this relationship, or stop allowing news content on our services in Australia. With a heavy heart, we are choosing the latter.
Facebook has deemed radio stations as news publishers, along with newspapers and tv stations.
A check of radio facebook sites this morning shows most no longer contain any new content, with a message saying "no posts yet" on each page. All previous content also seems to have also disappeared.
When we checked shared posts to radio websites, the links were broken.
Personal facebook pages of presenters such as 2GB's Ben Fordham are still active and full of personal content, but links to 2GB pages return broken link messages.
A Nine spokesperson says, "It is unfortunate Facebook have taken this position and it will indeed inhibit us from sharing our quality news and information with Australians. Nobody benefits from this decision as Facebook will now be a platform for misinformation to rapidly spread without balance. This action proves again their monopoly position and unreasonable behaviour.
"But today's statement does not mean Facebook will not have to abide by the Federal Governments proposed code. Value has already been transferred and Facebook has benefited from our content for many years. We should be able to access their monopoly platform and have the right to monetise our content as a result.
"We have been negotiating with Facebook in good faith and we remain willing to do a deal with them that provides a mutually beneficial outcome and ensures quality information is available to all Australians on their platform."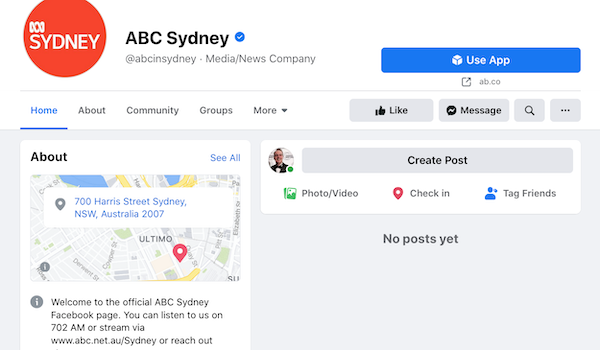 SCA CEO Grant Blackley, says, "SCA was surprised at the announcement and general lack of engagement. We expect Facebook and their users will be poorer given this outcome.

"Moving forward we expect that Facebook will continue to encourage publishers like ourselves to entertain audiences through their platform with premium video and audio assets.

"Radio engages audiences at scale every day – not just through Facebook but through its other platforms especially Instagram, which at this time seems to be unaffected. We look forward to understanding the rules of engagement moving forward."
My News Feed Editor Scott Mayman says it won't deter the local Logan City and Scenic Rim news provider to continue servicing the region through their web publication and radio station bulletins.
"We are in a strong position with My News Feed, radio and our community platforms to continue local news content, and we encourage our area councils, community groups and associations to keep that direct approach with us."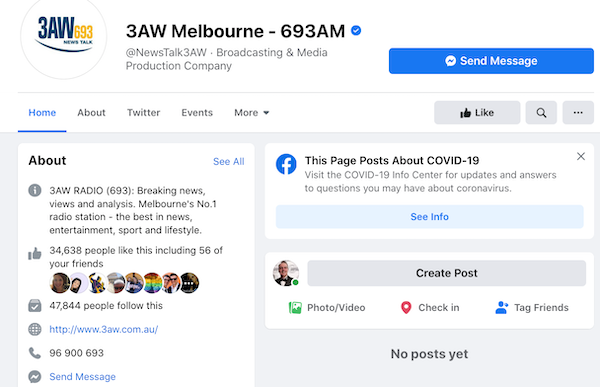 When Facebook users try to share links from news sites, a message appears saying:
In response to Australian government legislation, Facebook restricts the posting of news links and all posts from news Pages in Australia. Globally, the posting and sharing of news links from Australian publications is restricted.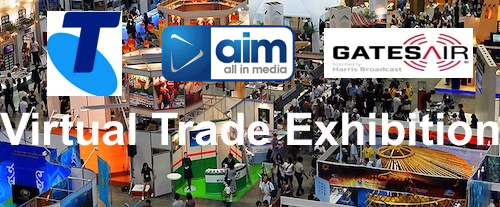 Related reports:
How big tech will crush Aussie media
Community broadcasting sector news disproportionately impacted by Facebook's decision
Face(book) Off
---
Subscribe to the radioinfo podcast on these platforms: Acast, Apple iTunes Podcasts, Podtail, Spotify, Google Podcasts, TuneIn, or wherever you get your podcasts.