The second survey for 2016 has been released.
In a result the late Bruce Mansfield would have approved of, 3AW surged ahead by over 2 share points this survey. In Sydney smoothfm's forward momentum came to an end and the station dropped back a couple of points. More soon in our Analysis section.
The Survey was conducted for Commercial Radio Australia between Sun Feb 7 to Sat Feb 27 & Sun Mar 6 to Sat Apr 9, 2016.
Click the charts to enlarge them. Follow the twitter discussion at the bottom of this page.
Analysis here.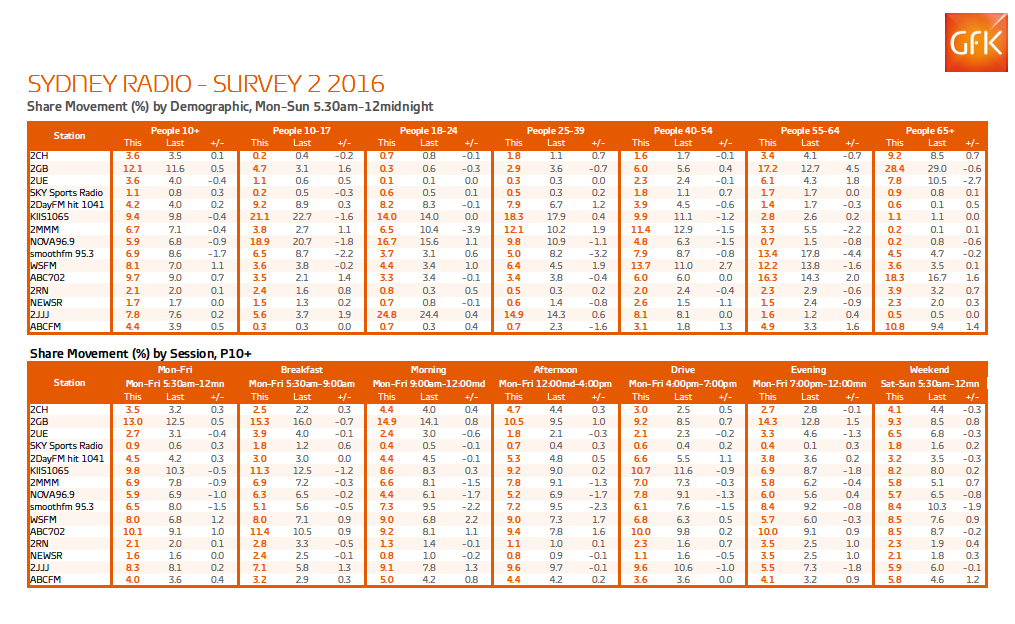 #radioratings Tweets
Compare today's results with the previous Survey here.