Today marks International Podcast Day (IPD), a day aimed at spreading the word of podcasts and connecting creators and listeners around the world.
Starting in 2014 under the name National Podcast Day, this year marks the first year since 2015 without live streams from the IPD team. The focus instead has shifted towards encouraging people to create and share their own podcasts.
While beginning to make waves in the media industry in 2005, it wasn't until recent years that the average consumer really embraced the medium.
Now, according to a recent Nielsen study, almost half of U.S. podcast listeners are light users who are fairly new to the medium, i.e. people who listen anywhere from one to three times a month.
This is in stark contrast to five or 10 years ago when most plays came from regular listeners who never missed an episode of their favourite podcast every week.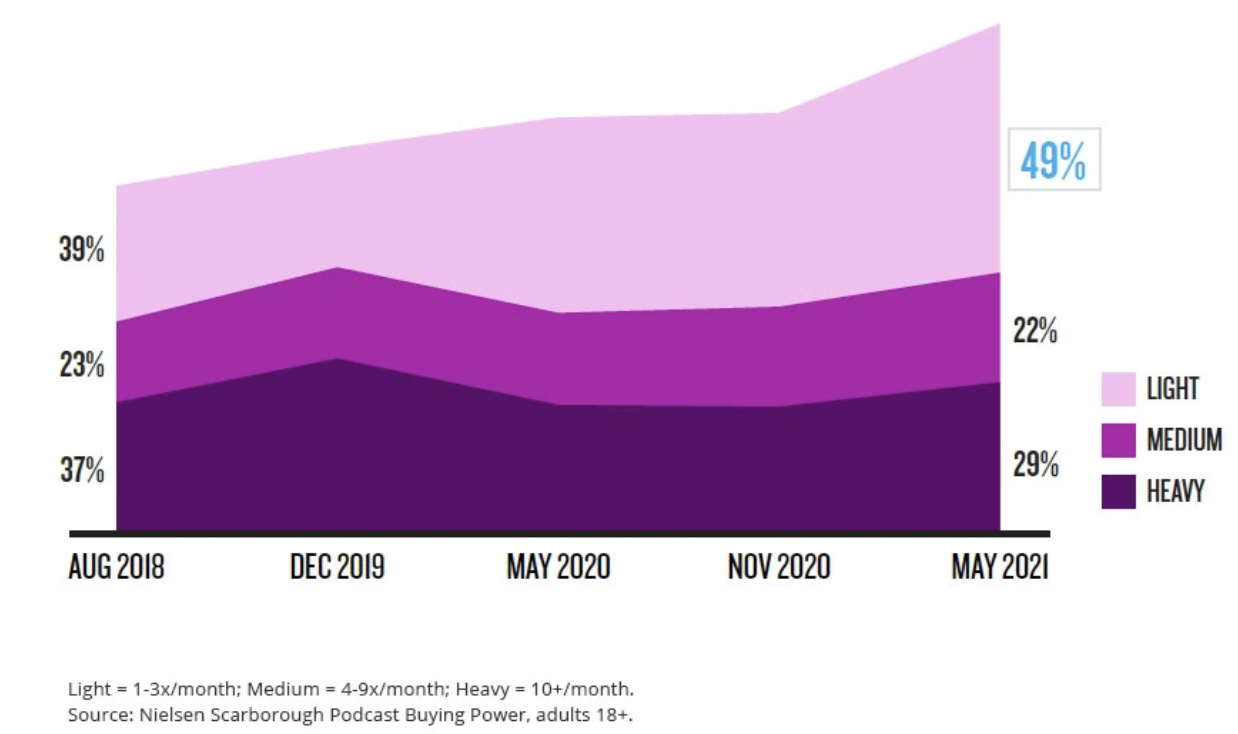 Due to a sudden change in lifestyle and routine caused by COVID-19, there was a substantial pause on the number of heavy listeners. However, this is starting to increase again.
Overall, the pandemic has not had a negative impact on overall podcast engagement. While listener growth flattened somewhat during the second half of last year, it has ramped up notably in 2021, largely due to an increase in casual at-home listening, perhaps attributable to people checking out the medium for the first time.