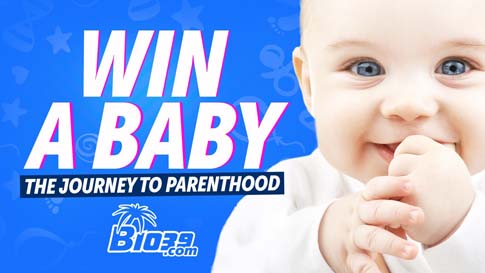 A Florida radio station is in the news again thanks to a controversial contest.

For the second year in a row, Fort Myers's 103.9 is giving away a round of in vitro fertilization for a couple struggling with infertility.

The man behind the giveaway, host Jason "Big Mama" Jones said that he and his wife came up with the idea after turning to IVF.

Sara Jones, Big Mama's wife explained: "I know the struggle so I know it was going to change someone's life. And we realized one in eight people struggle with infertility and we said, 'Hey, let's make a miracle happen'"

The radio station has partnered with IVFMD in Naples and S.M.P. pharmacies to make the contest happen.

Those who want to enter the contest must submit a four-minute video on the station's website explaining why they want to be parents.