2CH DAB+ has rebounded in the latest survey, adding 14,000 listeners for a total of 59,000 in what is a much better result for the station.

Edge Digital still leads in Sydney despite a drop of 35,000 to 92,000, while ABC Jazz isn't far behind with 84,000.


In Melbourne it is a much tighter race with Coles Radio and smooth relax on top with 72,000 listeners each, while Double J (67,000) and ABC Jazz (62,000) are not far behind.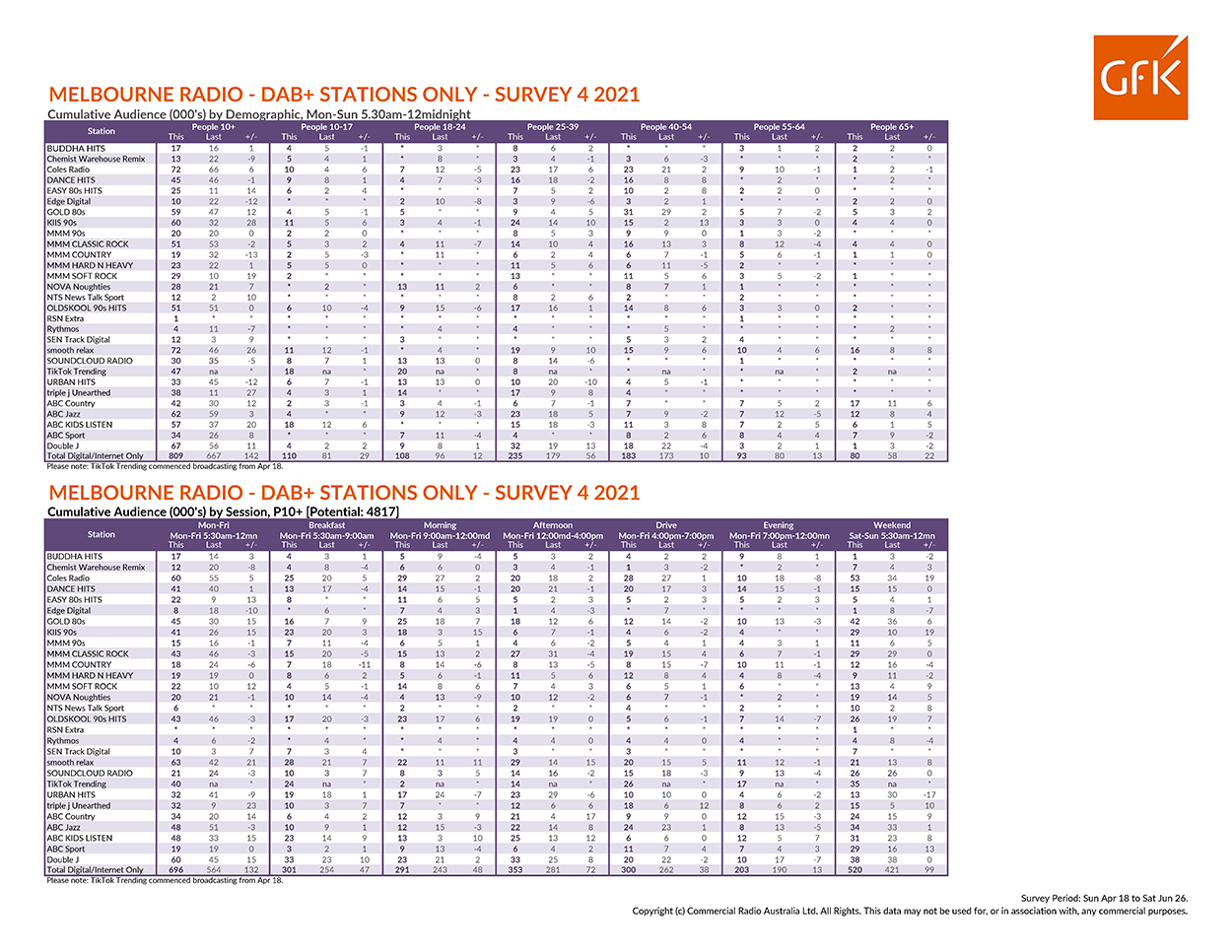 In Brisbane Coles Radio are way out in front with 66,000, while 97.3 The 80's and 97.3 The 90's have 41,000 each.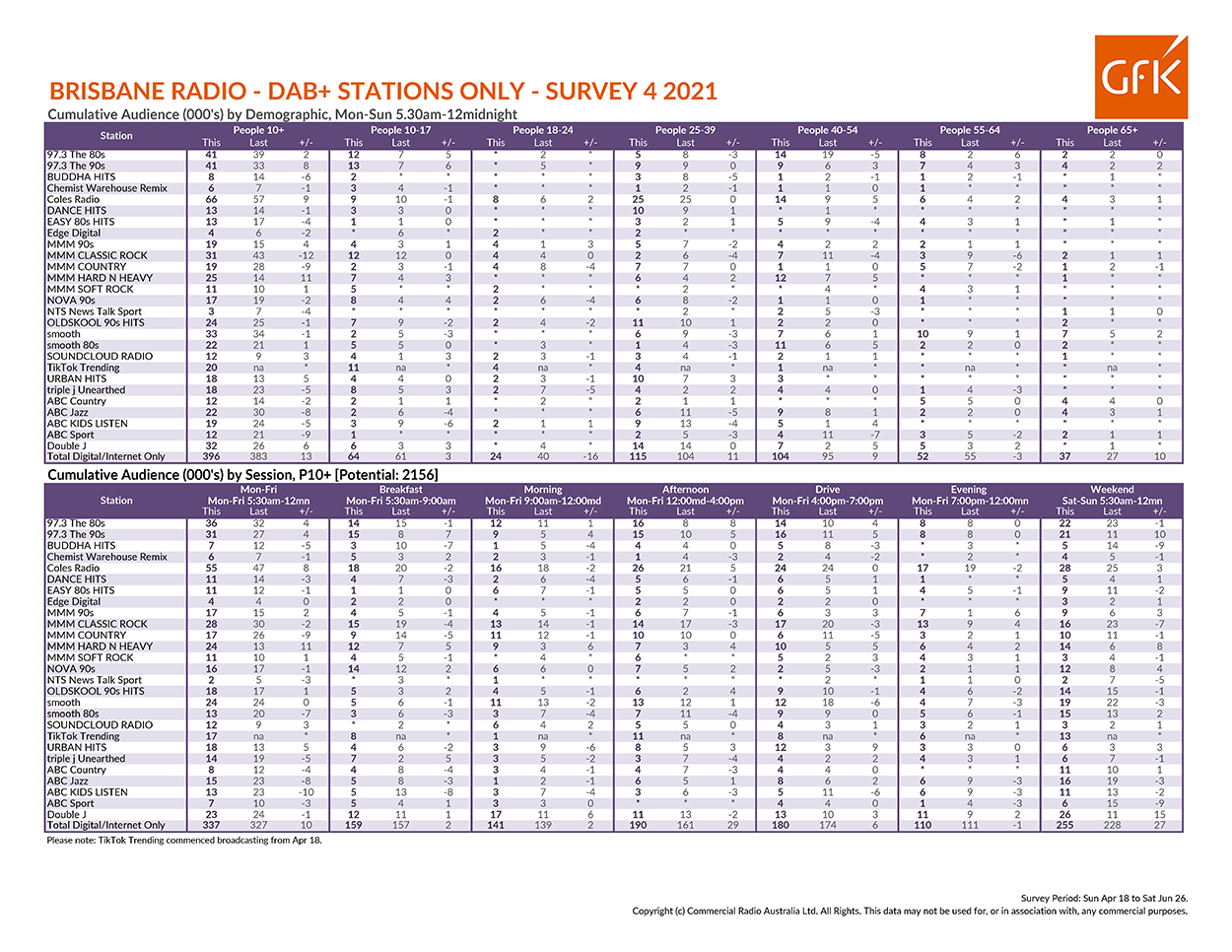 Coles Radio also leads in Adelaide with 17,000, from OLDSKOOL 90'S HITS (15,000) and Mix 80's and ABC Jazz both with 14,000.


In Perth 96FM 80's is the preferred station with 35,000, leading Double J (34,000) and smooth (32,000)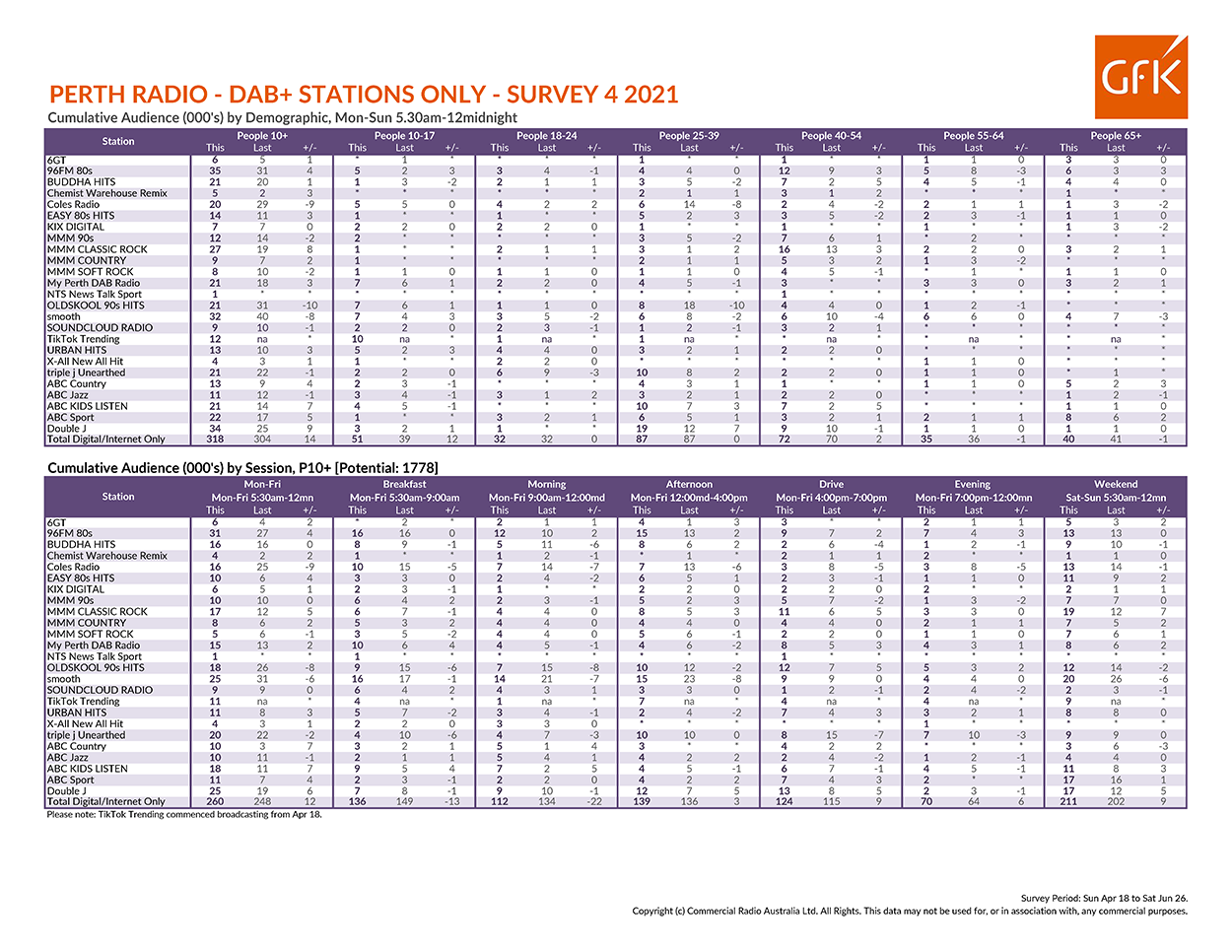 Nationally Coles Radio is still on top with 242,000 listeners, in front of Double J (191,000), ABC KIDS LISTEN (184,000) and ARN's 90's stations with 182,000.

Tik Tok Trending made its debut in this survey period with a noteworthy audience of 128,000.
Related reports: Trends, Cumes, Raw Results, Spin
---
Subscribe to the radioinfo podcast on these platforms: Acast, Apple iTunes Podcasts, Podtail, Spotify, Google Podcasts, TuneIn, or wherever you get your podcasts.