Jeremy Jones, Director of International & Community Affairs at the Australia/Israel & Jewish Affairs Council (AIJAC), will be the special guest at this Thursday's live recording of 2SER's Just Words podcast.
Just Words is 2SER's first original podcast, which goes beyond the hype and headlines of Australia's race laws and gets the true stories of 18C. Section 18C is the part of the Racial Discrimination Act that makes it illegal to offend, insult, humiliate or intimidate someone based on race.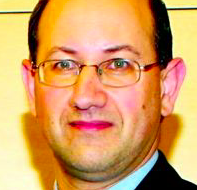 Jones is no stranger to 18C – in fact, he has filed the most cases under the Racial Discrimination Act in Australia, using 18C to protect the Jewish community against anti-Semitism and Holocaust denial.
Join the 2SER team as they record the final episode of Just Words live on stage, where they'll put 18C on trial and determine if our race hate laws really did murder free speech.
Tickets to the final recording are $15 full price or $12 concession and and can be purchased here.