Last year triple j's Ben and Liam pranked the ARIAs by sending in three imposters.

This year they went one better and sent in two listeners impersonating themselves.

The triple j breakfast hosts last year sneaked three listeners into the music awards pretending to be Kevin Parker from Tame Impala, Adam Hyde from Peking Duk, and Meg Mac.

This year, listeners Luke and Callum were selected to look and behave like Ben and Liam to see if they could make it into the awards.

They sure did.

While the real Ben and Liam were watching the live broadcast at home in shorts and tracky dacks, their stand ins were hob nobbing with pararazzi and performers on the red carpet, before taking their reserved seats in the main hall for the Australian music industry's night of nights.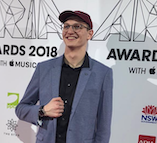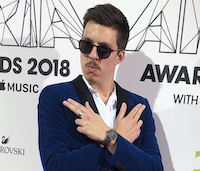 Fake Ben and Liam even posed for photos at the picture wall and posted them on social media as the night went on.
Those watching the awards on Twitter would also have seen SCA radio hosts Angus O'Loughlin and Tanya Hennessy doing a great job hosting a feed of the red carpet streamed live on social media, and later made available on the Channel 9 catch up site.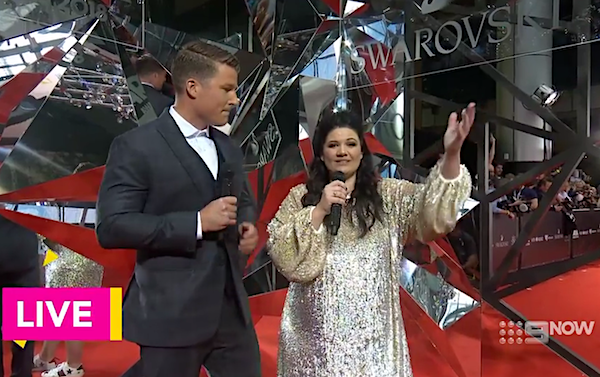 Tanya joked that her dress was the only thing with more bling on it than the Swarovski Crystal display behind her.
Later in the evening, in a bizarre exchange with host Keith Urban during the last presentation, Bob Geldorf paid out on Urban for his hosting abilities and couldn't read the autocue.
Kyle and Jackie's Intern Pete was also there, asking awkward questions as usual.


Kasey Chambers is this year's Hall of Fame inductee

The ARIA Award winners for 2018 are:

Album of the Year
Amy Shark – Love Monster

Song Of The Year
5 Seconds Of Summer – Youngblood

Best Male Artist
Gurrumul – Djarimirri (Child of the Rainbow)

Best Female Artist
Amy Shark — Love Monster

Best Group
5 Seconds of Summer

Video of the Year
Dean Lewis – Be Alright

Best Blues and Roots Album
Tash Sultana – Flow State

Best Hard Rock/Heavy Metal Album
Parkway Drive – Reverence

Best Independent Release
Gurrumul – Djarimirri (Child of the Rainbow)

Breakthrough Artist
Ruel – Dazed & Confused

Best Urban Release
Hilltop Hoods – Clark Griswold

Best Original Soundtrack or Musical Theatre Cast Album
Jimmy Barnes – Working Class Boy: The Soundtracks

Best Dance Release
Pnau – Go Bang

Best International Artist
Camila Cabello – Camila

Best Adult Contemporary Album
Vance Joy – Nation Of Two

Best Country Album
Kasey Chambers & The Fireside Disciples – Campfire

Best Rock Album
Courtney Barnett – Tell Me How You Really Feel

Best Pop Release
Amy Shark – Love Monster

Best Australian Live Act
5 Seconds Of Summer – Meet You There Tour

Hall of Fame
Kasey Chambers