The GfK radio ratings Survey 2 has been released for Canberra with the battle for All People 10+ as close as the 2016 election.
ABC 666 was the winner with 15% but closely followed by Hit 104.7 with 14.7% and Mix 106.3 14.6%.
The landscape was a little different in the coveted breakfast timeslot with the ABC a clear winner on 21.8%, followed by Hit on 12.8% and 2RN with 12.1%.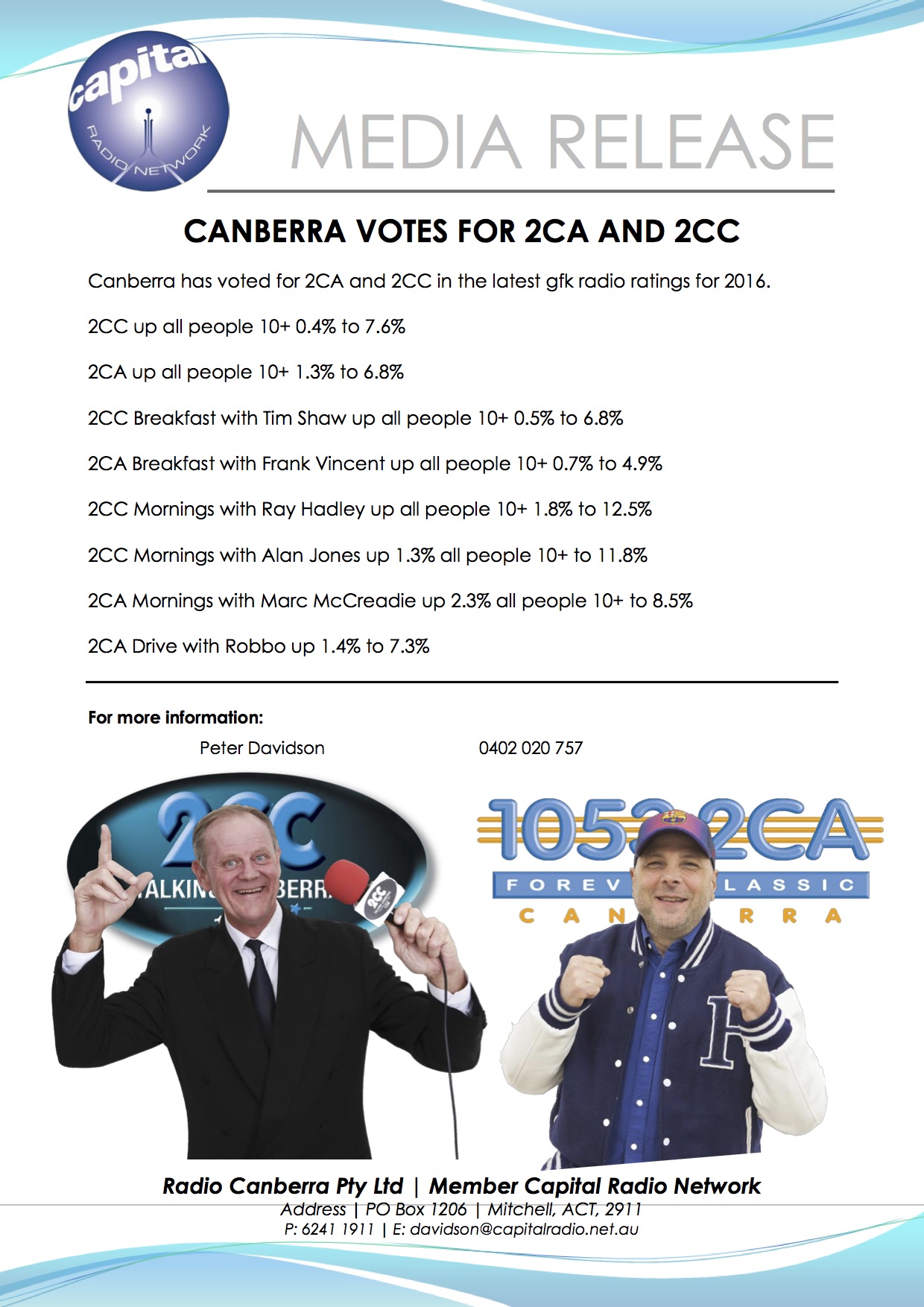 Ryan and Tanya Canberra's new Number 1 FM Breakfast show !
After just 6 months Ryan and Tanya from SCA's Hit 104.7 are Canberra's newnumber 1 FM Breakfast show.
In just 6 months SCA have successfully changed Hit104.7's brand and heritagebreakfast show ' Nige & Knuckles ' Nigel Johnson and Kate Rice.
Ryan Jon and Tanya Hennessy beat out rivals and stablemates Mix's Kristen and Rod ( 11.9% ) and JJJ's national breakfast show Matt and Alex ( 8.4% ). Hit104.7 breakfast improved .3% to 12.8% in Survey 2 taking the number 1 FM Breakfast position.