By Riarne Gale of AirCheck/RCS Australia
Chart Highlights – 22 April 2021
Heating Up: Justin Bieber, Daniel Caesar & Giveon's 'Peaches' reaches No.24
Biggest Mover: ATB, Topic & A7S gain 114 spins to No.6 with 'Your Love (9PM)'
New Music: Masked Wolf enters the chart at No.36 with 'Astronaut In The Ocean'

This week Justin Bieber, Daniel Caesar & Giveon climbed to No. 24 after gaining 109 spins. The same 18 stations spun the track both last week and this week, with The Edge Sydney and the KIIS network remaining out in front, holding steady with airplay. Meanwhile the Nova network doubled spins with an average of 32 spins per station while the Hit network upped airplay from 4 spins last week to 7 this week.

The Kid Laroi continued atop the Airplay Chart, with airplay dipping slightly but still keeping a 130 spin difference to Tiesto's 'The Business' in second place.

After spending most of its time around the middle of the Airplay Chart, ATB, Topic & A7S' 'Your Love (9PM)' hit a new high after a surge of airplay pushed the track to No.6. 23 stations spun the track last week but it was Nova who were out in front averaging 51 spins per station, up 27% on last week. The Hit network increased spins for the track by 33% while i98 in Wollongong doubled airplay.

29 year old Sydney rapper Harry Michael better known as Masked Wolf earned a spot on the chart this week with 'Astronaut In The Ocean' landing at No.36 with 233 spins. The Edge Sydney showed the strongest support adding 43 spins while the Hit and Nova networks were adding between 9-13 instances per station. Nova's airplay was predominantly during the evening while Hit began to place the song during the day. KRock, i98, WaveFM and Hot Tomato also spun the track.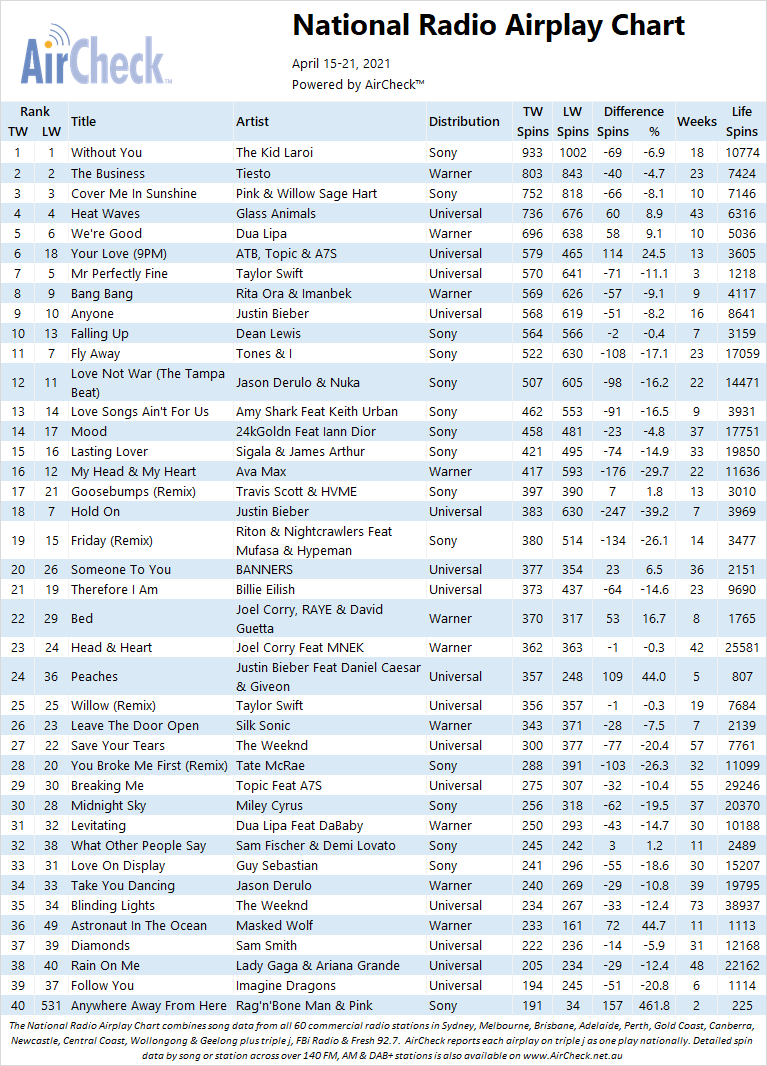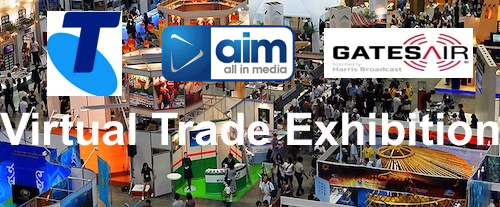 ---
Subscribe to the radioinfo podcast on these platforms: Acast, Apple iTunes Podcasts, Podtail, Spotify, Google Podcasts, TuneIn, or wherever you get your podcasts.