Radio Tomorrow with James Cridland
If you speak English but you're in a foreign country for work, the answer's obvious: crank up an internet radio app and listen to your favourite station from back home.

Except, of course, the time difference. If you're the right side of the planet, you can get round this – here's one person's complicated way round that, the Radio 4 Matic – but if you're the wrong side, then nothing will help. Internet radio doesn't work everywhere, and isn't entirely convenient, particularly in the car. And hearing news from your home country is all very well, but it would be good to hear some information from where you're living now.

So, more and more expat radio stations are starting up all over the world. They're a strange mix if you're used to highly formatted radio: many of these services offer many different types of programming. And many, particularly in some countries, do the best they can despite local radio licensing laws.

World Radio Switzerland is an online and DAB+ radio station in Geneva. It's an impressive setup – serving the local English-speaking community in a city with highly-paid financial and scientific sectors. There's an interesting mix of music and talk: including full programmes from the BBC as well as local programming – including, naturally, a program all about finance. The station has a number of committed advertisers and also produces a glossy and expensive-looking magazine which is delivered to homes and businesses, as well as classified advertising online.

Fabulous 103 FM comes from Pattaya in Thailand, the "fun city" two hours south of the capital Bangkok. During my listening, I enjoyed a possibly wider mix of music than you'd expect from a US or UK station, as well as commercials for a resort hotel, an auctioneer, and a national supermarket chain's fish department (because, well, why not). In Thailand, FM frequencies are overseen by a national broadcasting commission which is tightly linked to the military, and authorities closed down all stations last year as new regulations were introduced: the country's only now seeing a slow trickle of stations returning to FM after new requirements. Fabulous 103 is all in English, including Thailand news; the station's studios look impressive too. They also take Emperor Rosko's show from LA, I notice.

Radio X in Brussels, Belgium is available online, and aspiring to be on national DAB+ across Belgium. Brussels is the main centre of the European Parliament, and nearly 50% of people in Brussels aren't, actually, Belgian. Once more, there's an intruiguing mix of talk and music on the station, and they're using podcasts well to reach their audience too.

Expat stations have many problems: not least, non-existent or fatally flawed research figures, and sometimes quite draconian broadcast law and ownership rules that differ from 'back home'. That said, there are significant opportunities with new technologies, like DAB+ and online, to better serve expat communities.

Advertisers – particularly agencies – should recognise their uniqueness in the community, and, in most cases, the relative high income of the audience. They come with no preconceptions of local brands, and are far less likely to shop around. They'll react well to a brand talking to them in their own language. They're ideal potential customers.

And larger broadcasters should also be open to the opportunities offered by franchising a brand and content abroad. Share your brand, imaging, some programming, and some revenue; and expand your brand in a relatively risk-free way. The internet's made all of this so much easier to achieve; it's just one more opportunity afforded by new technology.

James Cridland will be speaking at the Australian Commercial Radio Conference on The Gold Coast, Friday October 9, 2015.
About The Author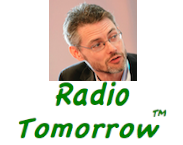 James Cridland is a radio futurologist, and is Managing Director of media.info, a companion website to radioinfo and AsiaRadioToday.
He has served as a judge for a number of industry awards including the Australian ABC Local Radio Awards, the UK Student Radio Awards, and the UK's Radio Academy Awards, where he has also served on the committee. He was a founder of the hybrid radio technology association RadioDNS.
James is one of the organisers of nextrad.io, the radio ideas conference each September, and is also on the committee of RadioDays Europe. He writes for publications including his own media.info, Radio World International and RAIN News.
James lives in North London with his partner and a two year-old radio-loving toddler. He very, very much likes beer.
Radio Tomorrow is a trade mark of Radiowise Productions Pty Ltd.