Christian Hull is a Game Changer
Currently touring to packed houses with his live show, Christian has spent the past nine years at SCA as their National Digital Video Producer, creating hours of hilarious content for the national Carrie & Tommy Show with The Project's Carrie Bickmore and comedian Tommy Little.
In his downtime, Christian goes home to his inner-city Melbourne apartment and shoots off-the-cuff videos, producing a few of these a week for his own dedicated and steadily growing fan base. His hilarious characters, including wildly popular sassy alter-ego Trish, and parenting parodies have earned Christian over 850,000 online followers and tens of millions of views.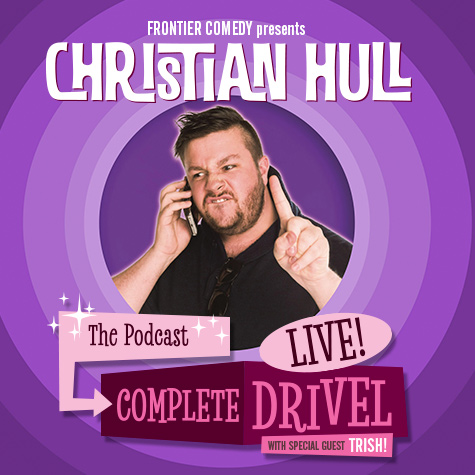 WHY LISTEN TO GAME CHANGERS: RADIO?
Love radio? Want to make it in the radio industry? Game Changers: Radio gives you access to intimate conversations with those who have known success and failure in their radio careers.
We've spoken to the best of the best in Australia: Lee Simon, Kyle Sandilands, Andrew Denton, Hamish Blake, Andy Lee, Eddie McGuire, Fifi Box, Tony Martin, Mick Molloy and Amanda Keller, to name a few. We've also spoken to the best in the United Kingdom, including Christian O'Connell and Ken Bruce, as well as stars in new New Zealand like Vaughan Smith and in the United States, like Broadway Bill Lee.
And when you listen, tell our Host Craig Bruce (@cb_bruce) and Executive Producer Jay Mueller (@bad_producer) what you think.