Chart Highlights – 9 July 2020
Fast Mover: Guy Sebastian up 92 spins to No.16 with 'Standing With You'​
Highest Gain: Nea rises 8 places to No.18 with 'Some Say (Remix)'​
Local Music: Stace Cadet & KLP's 'Energy' lands at No.38 with 176 spins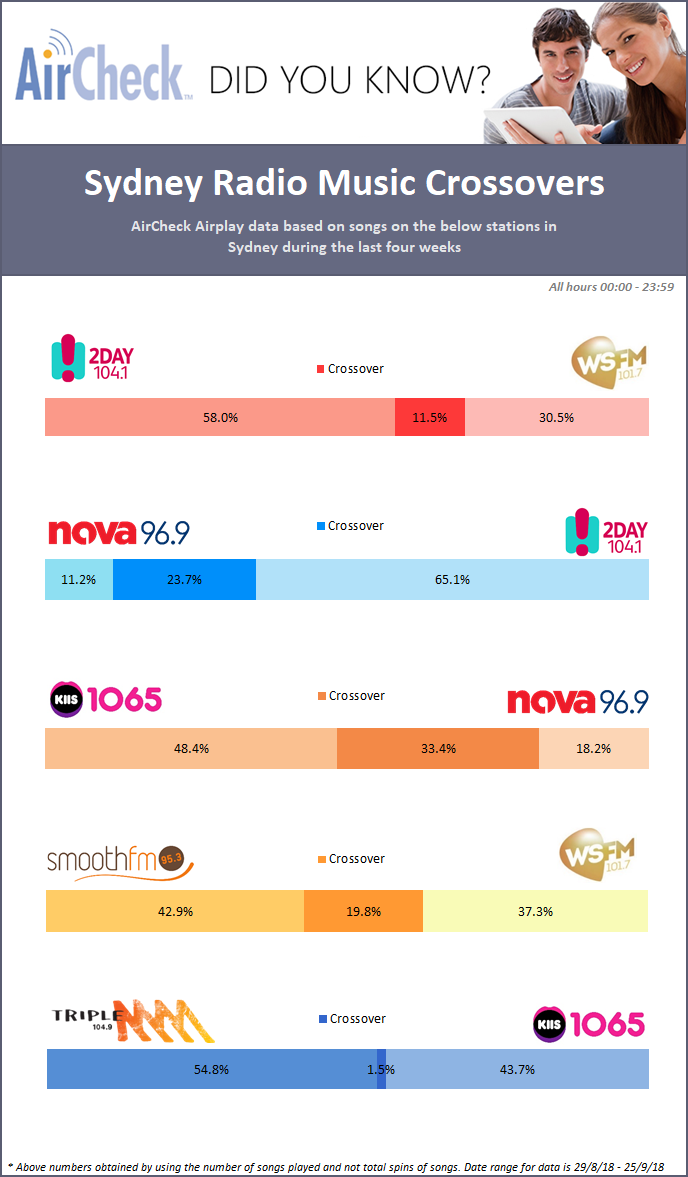 This week Guy Sebastian rose to No.16 with 'Standing With You' up 92 spins on the AirCheck National Radio Airplay Chart. The track received airplay on 22 stations, with KIIS in Melbourne and Sydney out in front with 42 and 41 plays respectively. KRock Geelong jumped on the bandwagon this week, adding the track to rotation, while the Hit network upped spins by 28%.
Nea landed at No.18 with 'Some Say (Remix)' earning 411 spins. The song samples Eiffel 65's 'Blue (Da Ba Dee)' released in 1998. The Edge Sydney was the track's top spinner, adding 42 instances. The single had the highest gain this week, rising 8 frames with help from the Nova network increasing the track's airplay by 40% last week.
Aussies Stace Cadet & KLP entered the chart at No.38 with 'Energy'. The Edge Sydney championed the track, adding 52 plays, almost 30% of the track's spins last week. Fresh Adelaide also showed their support, adding 22 instances, while the release was also heard across the Hit & Nova networks as well as triple j.
---
Subscribe to the radioinfo daily flash briefing podcast on these platforms: Acast, Apple iTunes Podcasts, Podtail, Spotify, Google Podcasts, TuneIn, or wherever you get your podcasts.