Radio Tomorrow with James Cridland
The biggest commercial radio group in Australia, Southern Cross Austereo, is doing something courageous in December – changing the names of 59 radio stations.
Australian station names are, to this Brit, a strange mix of heritage callsigns. There's been a "2GZ" in New South Wales since 1935. "3BO" has broadcast in Victoria since 1931. But, from mid-December, they'll be called "TripleM", as will 29 stations up and down Australia.
These TripleM stations, broadcasting a rock and sports format, will also be joined by 41 stations called "Hit", with a top 40 format. "Hit 105" supplanted Brisbane's "B105" a few years ago; it's now time for 34 stations to get the Hit brand, too.
It's mainly a name change; stations retain their local breakfast shows and other local programming. Many of them have taken networked programs anyway, though for some it may be a change of music policy.
In the UK, many radio stations have also lost their old heritage names. The once proud names of GWR FM, Mercia FM or Radio Trent have all disappeared, to be replaced by regional or national brands. You can now listen to "Capital" right across the UK, including from Radio Trent's old Nottingham HQ. "Heart" is, similarly, carried on 21 radio stations: many with their own AM and PM drive shows.
This brand consolidation allows radio companies to coherently sell national advertising on their radio stations. It's easier for networking programs, and makes marketing much easier too – social media rarely respects individual radio station transmission areas, and juggling a brand portfolio of radio stations each with different names and logos is difficult. And a simpler web presence is also a benefit.
The UK experience is that it hasn't damaged audiences: even though UK radio ratings depend on station name recognition. The UK radio industry is in decent growth; commercial radio is beginning to put a squeeze on the BBC's dominance; and even the sales of radio receivers is on the up.
It's interesting that music radio brand consolidation hasn't happened to any large degree in the US: where WPLJ, KIIS or Z100 remain large local brands but without a national footprint. Canada might be, as in many things, showing the US the way here.
Local heritage names made sense thirty or forty years ago; but we're an increasingly mobile society now – less likely to stay put in the same area for all our lives. Branding is now national or even international: how many "funny" Facebook clips have you seen from radio stations halfway round the globe?
So – while SCA Austereo's rebranding may disappoint the radio traditionalists, it's probably the right thing for radio. It should deliver stronger national brands to help compete against other media for audiences and advertising revenue alike. And anything that's good for radio sounds good to me.
About The Author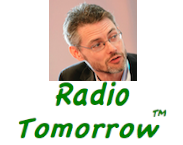 James Cridland is a radio futurologist: a writer, speaker and consultant on the effect that new platforms and technology are having on the radio business across the world.
A former radio presenter, James has worked for stations and companies across the world, including the original Virgin Radio in London, the BBC, Futuri Media, Imagination Technologies and Seven Network. He has judged many industry awards, including the CBAA, ABC Local Radio, RAIN and the UK's ARIAS.
He writes for publications across the world, and runs media.info the worldwide media information website. He also runs a free weekly newsletter with news of radio's future.
British by birth, James lives in Brisbane, QLD and is a fan of craft beer.