The Australian Radio Network's parent company HT&E has been undertaking a share buy back for some time now, and today cancelled another parcel of shares as part of the process, resulting in a share price jump.
The Company has cancelled 116,214 fully paid ordinary shares under the on-market share buy-back, originally announced on 25 June 2018.
HT&E's share price touched $1.50 per share in heavy trading today, although shares finished slightly lower by the close of trade.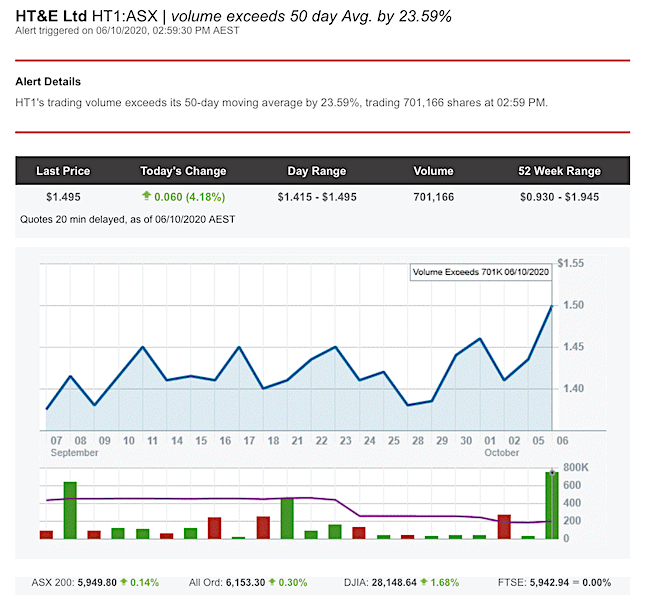 Share buy backs are generally considered good for investors, as they decrease the number of shares in the market and push up the price of existing shares. They are usually undertaken when a company has spare cash on hand and are an indication that the company is doing well financially. They boost earnings per share, because the company's net income is spread over fewer shares, which may also creates tax benefits.
However, some analysts criticise share buy backs because they feel that excess money could be used for growth or strategic acquisitions, or may artificially reward executives if their remuneration is tied to the share price. Investors who sold their shares today for 23% above the 50 day average market price may disagree with the criticisms.
---
Subscribe to the radioinfo flash briefing podcast on these platforms: Acast, Apple iTunes Podcasts, Podtail, Spotify, Google Podcasts, TuneIn, or wherever you get your podcasts.