Newcastle and the Hunter has a new local, independent voice in the media landscape with the launch of the online station, Newcastle Live Radio.

Newcastle Live Radio has launched within a very parochial region where the importance of Live and Local is paramount, and where the community wants local issues to be covered by local people on local media.

It follows on from the success of Newcastle Live, initially created to be an online platform to promote local music and entertainment with a comprehensive gig guide. In only seven years, Newcastle Live has built a substantial audience and broadened its offering, becoming the Hunter's leading source of Entertainment and Lifestyle information.

Newcastle Live Radio is a natural extension of the Newcastle Live network. The station spent some time test broadcasting and moved out of that mode in mid-April, 2021.

Managing Director of Newcastle Live, Steven Pickett, told radioinfo, "Newcastle Live Radio is a hyper-local online radio station featuring the best local news, talk, personalities and carefully curated music.

"While the station playlist includes some international classics, it focuses on the best of Australian music and also highlights the great music coming out of the local scene – something not currently being serviced by other local media outlets."

As most other businesses contracted or closed during the COVID-19 Pandemic, the brave decision was made to proceed with the construction phase of purpose-built studios in the middle of Newcastle's CBD, the home of Newcastle Live Radio.

"Despite the pandemic, we decided to forge ahead and complete the studios so that we could be there for our community when the 'new normal' finally emerges. Newcastle Live Radio will provide a new and independent voice for the region." said Mr Pickett.

"Our already established local media does a very good job, albeit with diminishing local resources and with the amount of content being syndicated from other places. Our hope is to add a new flavour, not replace what is there."

The NLR team are all locals: Mark Tinson, better known as the Godfather of Rock N Roll in the Hunter, Award-winning News Director and Producer Michael Blaxland, Newcastle Live Content Director Dan Beazley, entrepreneur and music buff Steven Pickett, well-known entertainer Louise Wilkinson and Public Relations and Communications specialist Tracy McKelligott.

"Especially with so many people now working from home, Newcastle Live Radio is looking to be a workplace companion, with the focus of programming between 9am and 6pm. There are, however, several speciality programs during the evening including the Newcastle Music Show, a literary program with a twist called Reading Makes You Better in Bed and a special "sealed" section of the popular Lipstick Lunch," said Mr Pickett.

Since the recent soft launch, the station continues to build its audience and is proving to be a popular and welcome addition to the Hunter's media landscape.

"The support we are receiving is just amazing. Hunter people get behind their own and we're finding that proves to be the case with Newcastle Live Radio," Mr Pickett added.

Over the coming months, Newcastle Live Radio will look to add more programs.

Workdays with Newcastle Live Radio:

• Newcastle in the Morning with Tracy Mac: 9 am – Midday
• The Lipstick Lunch with Louise Wilkinson: Midday – 2pm
• Afternoons with Dan Beazley: 2pm – 4pm
• Classic Rock Drive with Tinno and Steve: 4pm – 6pm
• Local News, Sport and Weather with Michael Blaxland: on the hour 9am to 3pm

Specialty programs:
• Newcastle Music Show: Monday 6pm – 8pm
• Reading Makes You Better in Bed: Thursday 6pm – 8pm

The Lipstick Lunch 'Sealed' Section will launch in late May, Thursday 8pm – 10pm.

Listen to Newcastle Live Radio via the website stream or the Newcastle Live Radio Listen App available on GooglePlay and iTunes.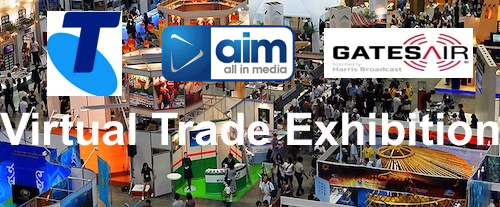 ---
Subscribe to the radioinfo podcast on these platforms: Acast, Apple iTunes Podcasts, Podtail, Spotify, Google Podcasts, TuneIn, or wherever you get your podcasts.