A short clip of audio from 98five Sonshine FM's Breakfast Radio Show with Kirste and Dan will be one of the hundreds of thousands of units of cargo on an upcoming Moon lander mission.

In 2023, Astrobotic will deliver NASA's Volatiles Investigating Polar Exploration Rover (VIPER) to the Moon's South Pole.

As a private company, Astrobotic established the Moonbox program to assist in funding the project.

For a fee, anyone can purchase a Moonbox capsule and send a small memento to the Moon on the Moon Pod accompanying NASA's VIPER.

A 1 inch by 1 inch capsule costs $12,950 USD, which, as a non-for-profit, was not a viable option for 98five Sonshine FM.

Reddit user Valphon offered to share his capsule for free on a first-in-best-dressed basis and the breakfast shows producer Leon Piper submitted the audio clip, a short promotional ad that has been playing on-air on 98five Sonshine FM over the 2020/2021 summer.

The clip was successfully accepted making 98five Sonshine FM's Breakfast Show with Kirste and Dan the first ever Perth breakfast radio show to visit the Moon.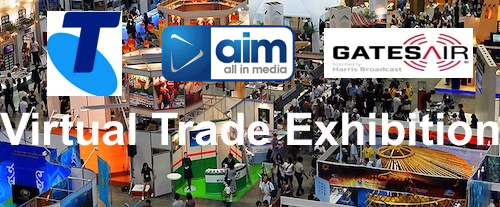 ---
Subscribe to the radioinfo podcast on these platforms: Acast, Apple iTunes Podcasts, Podtail, Spotify, Google Podcasts, TuneIn, or wherever you get your podcasts.