Radio Tomorrow with James Cridland
Last week, I was in Kuala Lumpur in Malaysia, for the Asian Media Summit. The conference was themed around social media – but I was able to speak about radio, surely the world's oldest form of social media, alongside Commercial Radio Australia's Joan Warner. Earlier, Asia Radio Today's Steve Ahern also did a great talk.

Asian radio, it seems to me, is a world of contrasts.

In South Korea, according to someone from the public broadcaster KBS, only 14% of people listen to the radio every day. I'm not surprised – whenever I've visited, I've noticed the amount of television sets in offices, and people consuming live TV via mobile phones – even in the subway, where transmitters have been placed to ensure live TV even reaches a typical Seoul commuter. Yet, in Manila in the Philippines, radio achieves a 98% weekly reach – possibly the highest figure I've seen anywhere in the world.

I heard a fascinating talk from UNESCO about how radio in Nepal is coping with the earthquakes there. Many stations are broadcasting from makeshift studios in tents outside their demolished headquarters. Many more still have lost their towers altogether. One snippet of information I found most interesting: 50% of people in Nepal say they listen to the radio to find out what time it is. They're farmers and labourers – and the frequent timechecks help them plan their day. We might scoff: but then I remembered that I also plan my morning routine with the radio. Features are at the same time each morning with my favoured breakfast show: these help me to know whether I'm on schedule.

Radio in some places of Asia isn't formatted at all, and instead is the full-service radio of days gone by. Depending what time you tune in, you might find news and talk, or music, or sport, or religious programming. Yet radio in others is as formatted as in Europe or the US. Singapore (92% weekly reach) has some of the tightest formats I've heard.

The last time I was at the Asian Media Summit I learnt about radio in Myanmar, which had – until May 2013 – no live radio at all. All of it was pre-recorded and checked by the government before broadcast. When they started broadcasting live radio – on 1 May 2013 – listeners were astounded that, all of a sudden, they were being asked to get in contact by Twitter or Facebook, and even got a mention on-air.

Time-checks as a valued part of the output? Name-checks, too? Is this why radio is so successful in these parts: that they haven't thrown out the old-fashioned things that work, in favour of voicetracking from out of town and not mentioning any listener by name?

It's certainly one to think about.

—–

If my Editor will allow me a little self-promotion once in a while, I'm hoping he'll allow me the opportunity to mention Next Radio, which is a radio conference that I help curate in the UK. It's on September 14th, and there are a few early-bird tickets still available. It's a day of radio ideas, all done in short, snappy 9 or 18 minute presentations. This year we've some great speakers, but we've filmed the last four years and you can watch, free, on the website. I'd really like you to come and join us this year. If you're clever, you can also take in the IBC in Amsterdam earlier in the week, and see if you can get into the Radiodays in Sweden, Norway or Denmark as well. It's a European radio holiday! Tickets, and videos, are at http://nextrad.io/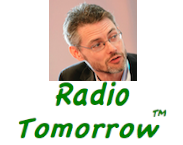 James Cridland is a radio futurologist, and is Managing Director of media.info, a companion website to radioinfo and AsiaRadioToday.
He has served as a judge for a number of industry awards including the Australian ABC Local Radio Awards, the UK Student Radio Awards, and the UK's Radio Academy Awards, where he has also served on the committee. He was a founder of the hybrid radio technology association RadioDNS.
James is one of the organisers of nextrad.io, the radio ideas conference each September, and is also on the committee of RadioDays Europe. He writes for publications including his own media.info, Radio World International and RAIN News.
James lives in North London with his partner and a two year-old radio-loving toddler. He very, very much likes beer.
Radio Tomorrow is a trade mark of Radioinfo Pty Ltd