In a corporatised world, wholly owned family businesses the size of Grant Broadcasters are rare.
It is also rare that all the siblings in the family want to work in that business.
Janet Cameron firmly believes that for her family, radio's in the blood. "Oh definitely, and the children feel it too. And they wanted to do it. They were all doing something else. Then they all came to me and said, 'We would like to join the family company.' It was never my idea. I'm going, really? Oh, okay!"
Alison and Dugald were already working in radio sales – just not at Grant Broadcasters.
"Alison was actually working at Triple M and Dugald was working at 2UE (both in Sydney). And it was so funny! We'd have dinner at home and I'd go out to the kitchen and Alison would follow me out and she'd say, 'Just want to give you a tip mum: Woolworths are buying. They just launched a big campaign. But don't tell Dugald!'
"And the next time I went to the kitchen, Dugald follows me out and he'd say: Just a little tip for you mum: 'Big campaign, big schedule from Woolies. But don't tell Alison!'"
That leaves the third and eldest sibling, Grant, who studied medicine to become a doctor.
"While he was at Royal North Shore Hospital," Mrs Cameron recalls, "they were installing very big computers and he became quite interested in what they were doing so he then got an IT degree. He then worked for a company – I used to tell him he was a salesman which he essentially was – he worked as the link between the software developers and the end users, which, in this case were doctors. And he enjoyed that.
"But he ended up getting very frustrated with the slowness of the process with big government hospitals.
At least in terms of operation (in radio) we can get on with it. He was the last to knock on the door (to join Grant Broadcasters). I thought he'd last 12 months but he actually really enjoys radio, as all three do," beams Mrs Cameron.
Happily, the three siblings have complementary skills making it easy to define roles. With an economics degree, Alison is a natural CFO. And with two small children of her own, the ability to work from home with limited travel suited her just fine.
In a recent executive "reshuffle" Alison was made COO while Grant assumed the position of CEO of the newly tweaked Grant Broadcasters Media brand.
Asked if she has ever been out voted by her fellow directors, the answer comes swiftly, "No."
Dugald Cameron has been anointed CEO, Grant Broadcasters Property and Investments. Mrs Cameron explains, "We've now acquired quite a bit of property and we're buying more. We've always had an attitude of owning our own premises, whereas our most recent acquisition, the Prime network, in Queensland, their premises are all rented. Now we want to buy premises.
"We bought new premises in Cairns. It's a new building and it's more than to house the radio station. Dugald's running that sort of project. Geelong, K-Rock is in a 5 story building which we own. Its a great market and its needing a total refurb, $4.5 million. Dugald's happy to take that on and at the moment he's got his hands full. We bought a new building in Muswellbrook and as you know, it's not like moving an office when you've got studios."
Despite the reshuffle Janet Cameron firmly remains Chairman (her choice) of the group, Grant Broadcasters Pty Ltd.
Asked if she has ever been out voted 3-1 by her children and fellow directors, the answer comes swiftly, "No."
After selling almost the entire family "farm" in 1986, Grant Broadcasters was down to just one station, 2ST Nowra. Mrs Cameron experienced profound seller's remorse over the loss of 2MG, 2PK and, especially, the foundation station her father had purchased in 1942, 2DU Dubbo.
On the upside, the company was now cashed up and ready for new acquisitions. Among them was a 7% stake in a brand new goldmine on the Gold Coast called Sea FM. In quick succession came Muswellbrook, Ballarat and Bega. By the time 2WL Wollongong came up for sale funds were pretty scarce. So, against her ingrained aversion to debt, inherited from her father, money had to be borrowed… but not for long. She sold her 7% share in Sea FM which was enough to pay out the debt on Wollongong.
Since then Grant Broadcasters has been on a buying spree that has made them the largest independent, family owned, radio operator in Australia. Even Mrs Cameron finds it difficult to keep track of all her stations.
After giving it some thought, she says, "There are 55 stations and of those five are jointly owned with Kevin Blyton's Capital Network – two in Canberra, two in Goulburn and one in Perth."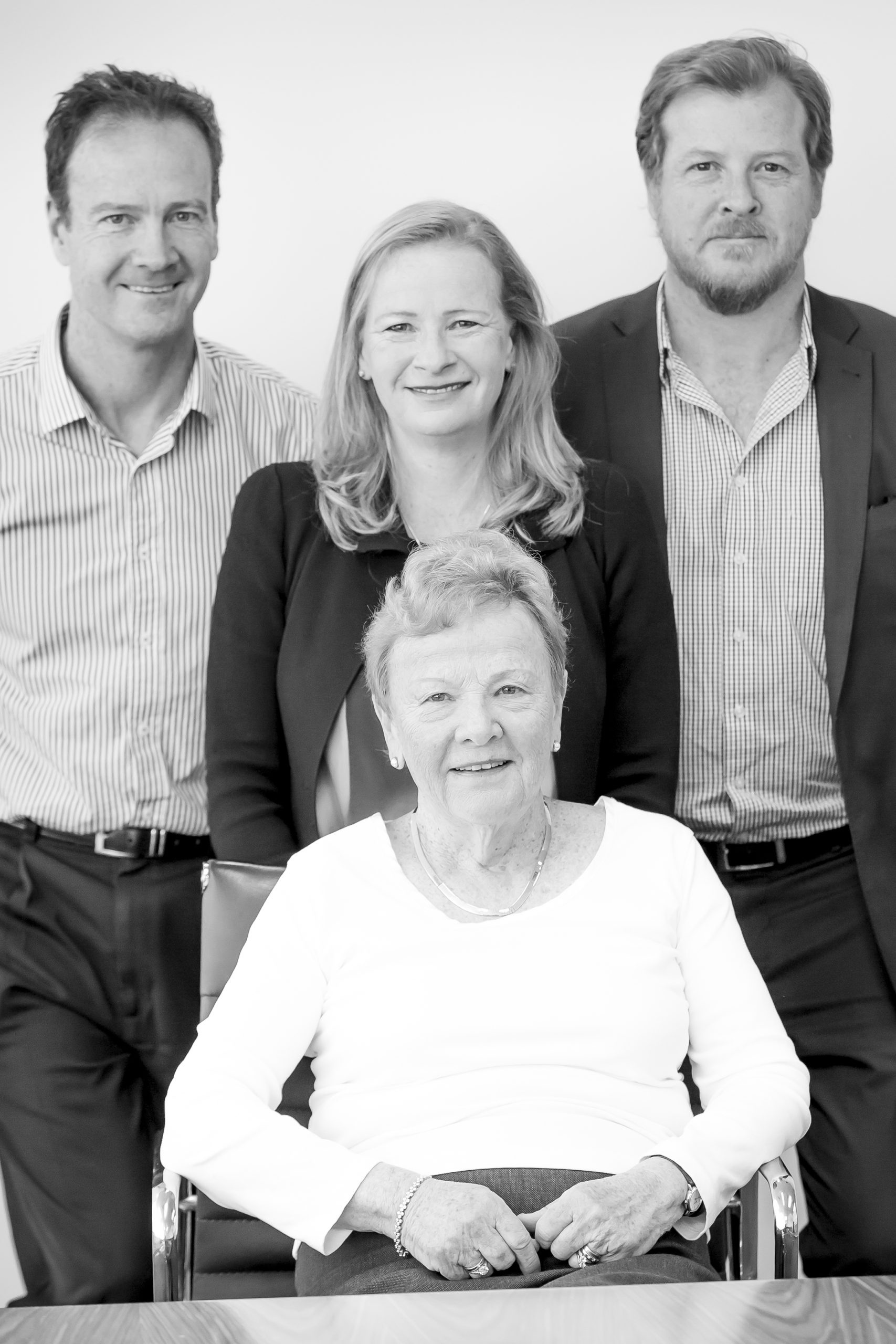 Although the Cameron's love radio, they are canny enough to realise that you can't put all your eggs in one basket. Besides, says Janet, there's not a lot of stations that come on the market to be had.
I've never had the conversation with anyone (about buying 2CH), Russell Tate, or anyone."
But there is one station, 2CH, which is currently for sale. Is she interested? Would she buy it as a joint venture with Kevin Blyton? Who knows? Let's just say, you wouldn't want to play poker with her.
I ask her straight out, has she put in an offer for 2CH? "I haven't, no," she answers, emphasising the "I" – presumably, because she wants to avoid telling fibs. Describing herself as, "Not very good at telling it like it's not," she won't be drawn on whether anyone else has made an offer on her behalf.
Pressed for some sort multi-syllable response, she says, "I don't think that my kids are very interested and given that the future will be them, as I wind back a bit, I don't think it's fair to buy something if they're not interested. I think if they may have shown some interest if there had been an opportunity to network with the Magics. But as I said I've never had the conversation with anyone, Russell Tate, (MML Executive Chairman) or anyone."
We'll ask ourselves what's our pissed off price – what would seriously piss you off if somebody else got it.
Certainly, the Camerons have never been accused of paying too much for a radio station.
"That's because I don't think its right for you to make a mistake in a purchase and then expect the staff in the station that you just bought to produce the result you want. I think if you pay too much how can you expect staff to meet your silly expectation." says Mrs Cameron.
While there's an upper limit to what they will pay, there's also a secret family formula, revealed here for the first time, to determine the lower limit.
"Dugald, my late husband, used to say, 'Just don't go below what would seriously piss you off if somebody else got it.' That still applies. We'll ask ourselves what's our pissed off price?"
But not all of the Cameron investments have been profitable. The guest houses they purchased in the NSW Southern Highlands could not exactly be described as cash cows.
"Look, we love Craigieburn to bits," Mrs Cameron says of the picturesque resort in Bowral, "But it's certainly not a good investment in terms of return. It's like the Harbour Bridge… if you redo these rooms today, then next year you have to do other rooms or the public areas. There's always something. It generates not enough to return anything to us. But it generates enough to see that a fair bit of money is spent on it."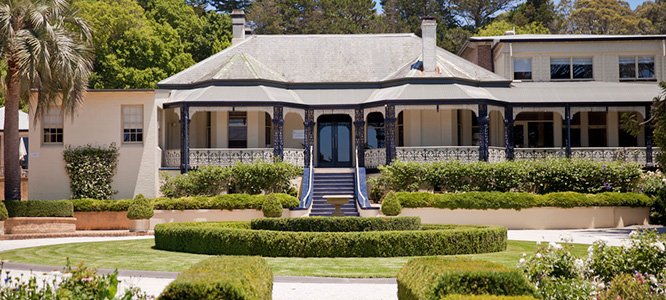 Peppers Craigieburn Resort, Bowral NSW
In Part Three, Janet Cameron talks about localism in regional radio as well as the constant drain of talent to metropolitan radio. She also opens up about the two great tragedies in her life and why she would never sell Grant Broadcasters.
Read Part One here.
Peter Saxon