Radio Tomorrow with James Cridland
There are a group of people that make a surprising difference to the quality and creativity of radio programs across the world.
Yes, of course, Content Directors are important. A good producer perhaps more so. And, of course, good listeners. We all need those.
But, last weekend, I spent two days in a room full of other people.
These people work at your radio station, even though quite often they're hidden away in a room somewhere, and you only ever see them when you're panicking.
I am, of course, talking about radio engineers. The headline may have given it away somewhat.
Radio engineers are better known, these days, as radio technologists – probably because they do more technology now than ever before. Gone are the days of replacing a worn pinch head on a cart machine; radio technology these days is all about IP audio and playout systems.
And so it was that I found myself upstairs in a large Australian pub for much of the weekend, learning about all kinds of things – animated discussions about everything from playout systems to how to successfully move a radio station.
This was Technorama, a conference operated for technologists within Australian community radio stations. Around 75 people from across Australia – some from large stations, some from small – came together to learn and share information and understanding with each other.
The presentation that made most people sit up was one from Mike Tobin from KLFM in Bendigo. As I've learnt, nothing makes radio people pay attention more than a video of a radio broadcast mast falling over: Mike had plenty to show, including one on fire. The big rusty thing on the top of a hill is important to look after, it turns out.
One sign of the times was a session on how to avoid ransomware. It was surprising how many stations had experience of these nasty pieces of malware that promise to encrypt or delete everything if you don't, instantly, pay a large fee. You'd never get that with a cart machine.
These conferences are relatively rare, but really important to nurture. In Australia, Technorama is every year in June; and there's Radio TechCon in London in November. The benefit of getting together and chatting with like-minded people is very much welcomed: and if your engineer – sorry, "technologist" – isn't going, they probably should be.
While I'm on the subject of radio conferences, perhaps I might also shoe-horn a mention of my own, Next Radio, which has just announced our first speakers. That's in London in September, and you can watch previous conferences, and book tickets for this one, at the swish website address of https://next.radio
About The Author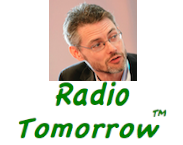 James Cridland is a radio futurologist: a writer, speaker and consultant on the effect that new platforms and technology are having on the radio business across the world.
A former radio presenter, James has worked for stations and companies across the world, including the original Virgin Radio in London, the BBC, Futuri Media, Imagination Technologies and Seven Network. He has judged many industry awards, including the CBAA, ABC Local Radio, RAIN and the UK's ARIAS.
He writes for publications across the world, and runs media.info the worldwide media information website. He also runs a free weekly newsletter with news of radio's future.
British by birth, James lives in Brisbane, QLD and is a fan of craft beer.