It's not just how big an audience you have or what demographic, but what format you have that can determine the advertisers you attract.
In this summary from AirCheck (radioinfo's marquee advertiser) you can see the Top 10 New Brands advertising on Radio over the past 2 weeks by Format.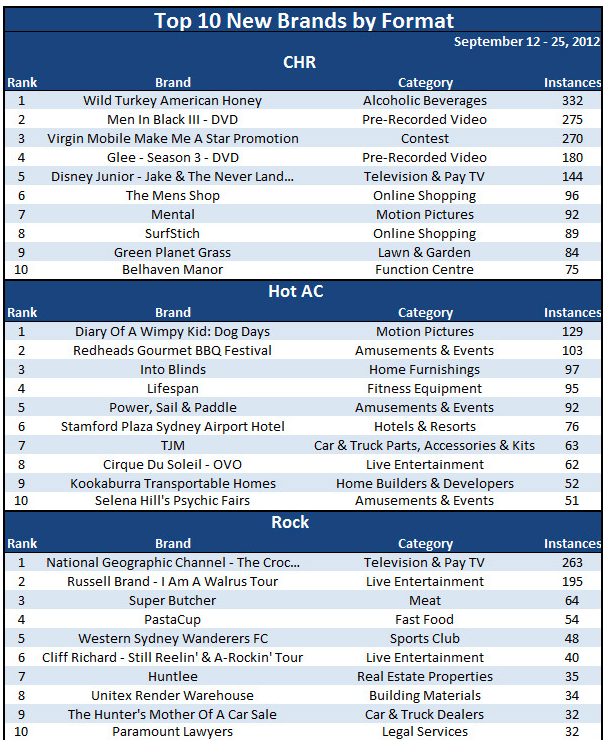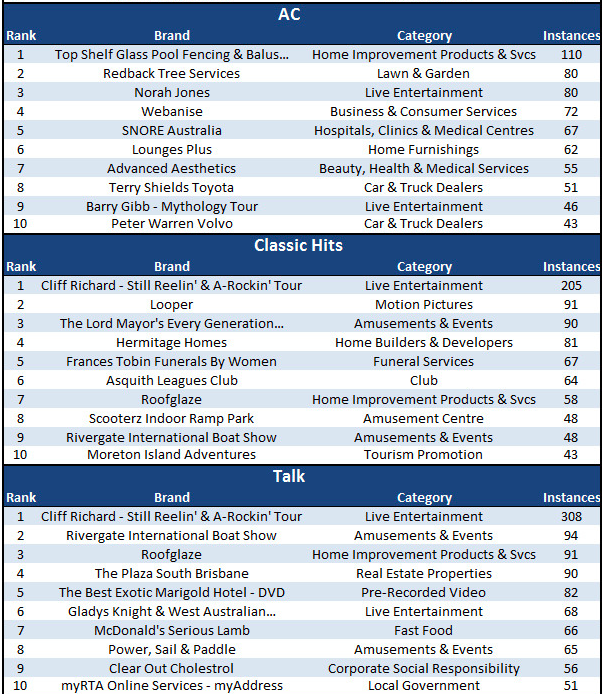 The New Brands Report displays all brands that have not played in a particular Market/Station/Media Panel. The report gives you the option of Selecting New Brands that have appeared in the Last 24 Hours, Last 7 Days, Since You Last Logged in or by Custom Date Range.
'Did You Know' is based on commercial and song airplay data from radio and television stations in Sydney, Melbourne, Brisbane, Gold Coast, Adelaide, Perth, Central Coast, Newcastle & Geelong.