Communications Minister Malcolm Turnbull told a select gathering of dignitaries at SBS Radio's 40 year function that radio is a "seductive medium."
radioinfo was there.
"I love radio… it is persuasive, whispering in your ear. It's a special medium particularly suited to languages, you're not distracted by pictures… it's such an intimate medium."
A former radio journalist himself, Turnbull also talked about his family connections with radio that go back to his grandfather, who was a musician for one of Sydney's first radio stations, 2FC.
Acknowledging the work of SBS Radio, which began in 1975 with two volunteer stations, 2EA and 3EA, the Communications Minister recognised the part played by the network in bringing harmony to multicultural Australia:
"40 years of SBS has helped make Australia the most successful multicultural country in the world," he said. The national multilingual broadcaster speaks to Australia's diverse population in 74 different languages, making it the largest multilingual broadcaster in the world.

SBS Chairman Nihal Gupta described SBS as being like a family. "We have a special sense of purpose at SBS, proudly we fly the flag for a multi-cultural Australia."
SBS Managing Director Michael Ebeid said, "with 28% of Australians born overseas, multilingual services are as important as ever." He told guests that SBS aims to be a "trusted friend" to its diverse audience to help ensure the success as Australia as a multi-cultural nation. View his speech below, along with video of Malcolm Turnbull.
Pictured are former Managing Director Malcolm Long with Michael Ebeid, along with the previous Director of Radio Quang Luu. The current head of Audio and Language Services, Mandy Wicks (pictured with Sheba Nandkeolyar) was pleased to see recognition for the milestone her division has achieved.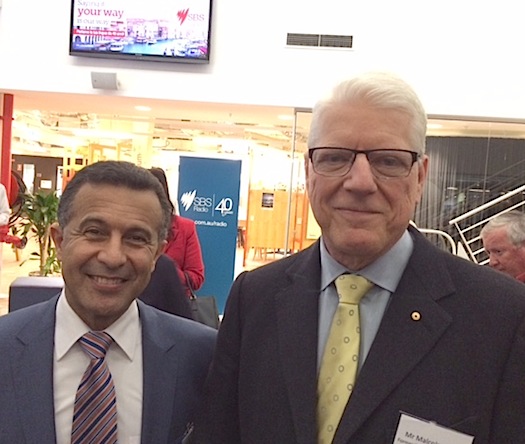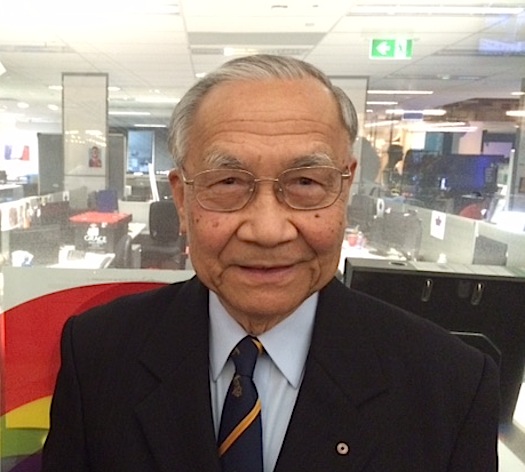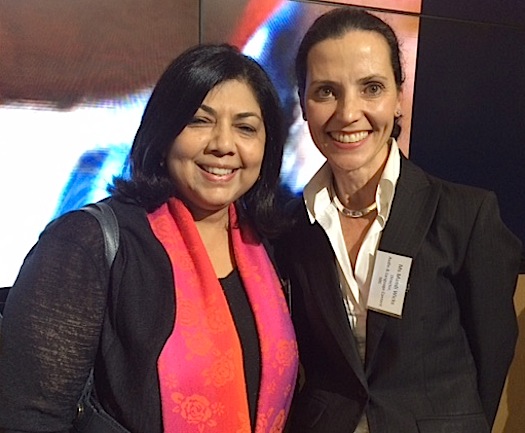 Periscope video feed here and embedded below.