radioinfo has launched a smartphone app so you can keep up to date with the latest radio industry news, in your pocket, anywhere, anytime.
At the moment, the app is only available through iTunes for iPhone and iPad, but it will shortly be available for Android devices too.


Download it free at the iPhone app store by clicking this link or searching for 'radioinfo' on your iOS device.

Our app gives you access to the latest stories as we add them.
You can scroll horizontally through the first six stories in the picture gallery, or click through to other stories via the list below the gallery. Hot off the Net and Job listings are there too.

Aircheck's Airplay chart is also available on the app, with a range of deeper content available if you click through on each song.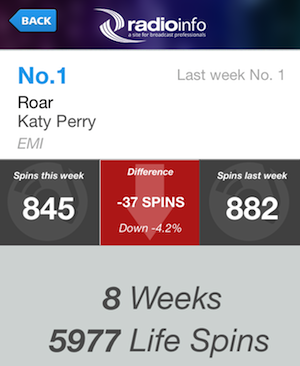 The bottom menus give you further access to our coaching tips, movements and comments sections.

You can use the free app without being logged in, but if you do log in with your subscription, even more content will be available to you.

Download the app today and give it a test run, then use it next week at the CRA conference to enter our competition to win a new 64Gb iPhone 5S. More details at the conference on the RCS stand.

The radioinfo app has been developed by All In Media, the company responsible for many outstanding Australian and international radio industry apps.

If you are reading this on your iPhone, click this link now and it will take you straight to the free download page in your app store.