Radio Tomorrow with James Cridland
Last week, I was in Sydney in Australia for the Australian Podcast Conference, OzPod, which was an enjoyable experience. Lots of independent podcasters, rubbing shoulders with folks from the Australian ABC who announced that morning a $1m fund for podcasters.
I was doing an overview of podcasting over the last twelve months. This was a job that was relatively simple last year – take some UK and US data, wrangle into some kind of normality, and present. After all, there were no Australian statistics at all, really.
This year, things were different. Very different.
We'd seen the good folks from Edison Research who had done two different pieces of research in Australia – one around the Share of Audio, and one around podcasting.
The ABC had themselves done a survey of their audience, and had also done some nationally representative research. Some impressive headlines from that – 89% of Australians are aware of podcasts, which was quite a nice number. 79% of younger Aussies have actually listened to a podcast, too.
I was also able to grab a bunch of bits of research from other people, too, plus use other research done in other places in the world. Last year, the podcasting world had very little information. This year, it's got lots, and will have much more after Apple launch their PPM-like statistics later in the year. Indeed, you could claim that there's now more research for podcasting than there is for radio – at least, in the public domain.
Just like radio, podcasting has a definition problem. The "pod" that a podcast relies on isn't actually available any more – the iPod now having been pretty well phased out by Apple. Purists think a podcast has something to do with RSS feeds and podcast apps and subscriptions, even though multiple bits of research point out that for most people a podcast is pointing at a play button on a website and listening to it.
Nick Quah, who was speaking at the conference from a TV studio in Boston, told us that a podcast really ought to be defined as "on-demand audio", and that's probably something that I'd agree with.
It's similar, of course, in the world of broadcast radio: where the US is alone in defining it as something on AM/FM (and is an industry in decline); and every other country defines it as a multiplatform product on digital platforms as well as analogue (and is an industry in growth).
A wider definition, of course, leads to less "us vs them" and more working together, which is a good thing. It seems to me that podcasting is rapidly growing – and in Australia, at least, traditional radio is part of that growth.
NOVA Entertainment announced that it'll be selling ads in podcasts from Acast, and has spent time on its own podcast repertoire; Southern Cross Austereo is the Australian partner for PodcastOne; and then there's the ABC's $1m investment.
Perhaps it's time to rethink our definitions – because a radio vs podcast conversation will, at some point, begin to hurt both sides.
You can watch my Ozpod talk on YouTube – which is relevant to other territories, too, and contains at least one actual joke.
About The Author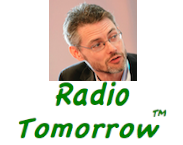 James Cridland is a radio futurologist: a writer, speaker and consultant on the effect that new platforms and technology are having on the radio business across the world.
A former radio presenter, James has worked for stations and companies across the world, including the original Virgin Radio in London, the BBC, Futuri Media, Imagination Technologies and Seven Network. He has judged many industry awards, including the CBAA, ABC Local Radio, RAIN and the UK's ARIAS.
He writes for publications across the world, and runs media.info the worldwide media information website. He also runs a free weekly newsletter with news of radio's future.
British by birth, James lives in Brisbane, QLD and is a fan of craft beer.