Nova 93.7's Nathan Morris has always had one dream – to ride a Penny Farthing. This morning, that dream was lived (almost) successfully.

After a huge build up, Nathan, Nat & Shaun took their Perth Breakfast Show to the Nova carpark where Penny Farthing owner Kim, two paramedics, Nathan's parents, and a bunch of (not so) supportive strangers were all waiting in anticipation.

To say Nathan dressed the part was an understatement.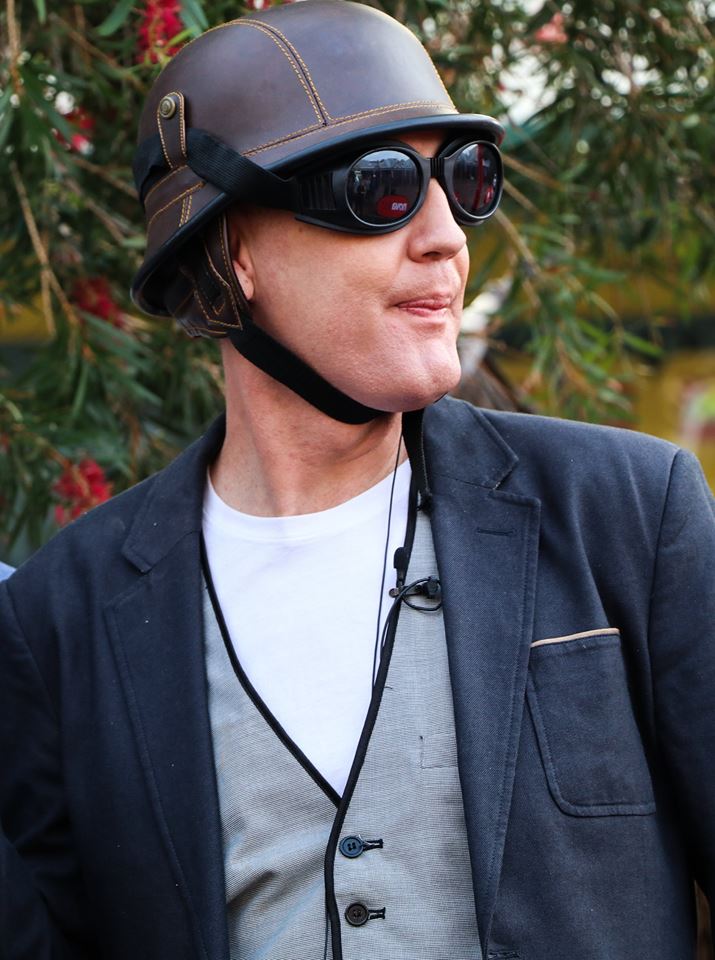 Before mounting the Penny Farthing Nathan had one final request…

"If you see me coming and I need help – step in. If I'm going to fall, help me, don't just put me in the back of the ambulance!"

He then got up on the Penny Farthing effortlessly, did a few laps of the carpark, entertained the crowd with running commentary and, in the moment everyone was waiting for – the dismount – may have taken out a little girl…

Don't worry, after a few tears (mostly Nathan's), she was totally fine.
At the end of the day – Nathan achieved his dream and no medical attention was required.