While the Rugby League states are obsessed with State of Origin this week, the AFL states are focusing on the second half of this year's competition.
Triple M Melbourne held its annual football mid-season lunch yesterday, giving key partners and sponsors an update on the AFL season with an opportunity to get up close and personal with its leading AFL call team – including Campbell Brown, Wayne Carey, Jason Dunstall, Damian Barrett and Ash Chua.
With industry legend Hamish McLachlan as MC, the all-star lunch kicked off with a video message from The Rush Hour's James Brayshaw and Billy Brownless, and was followed by a heated panel discussion between the most opinionated footy heads in the business.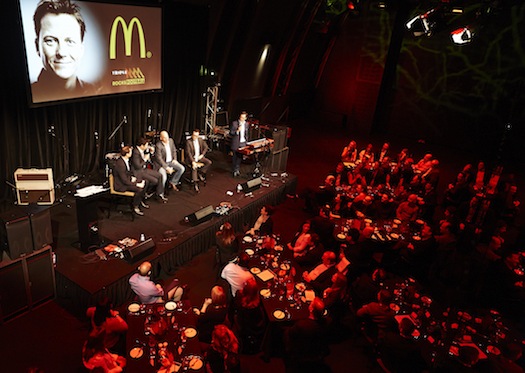 Gary 'Wolf' Lyon and Ash Chua conducted a rapid-fire Q&A-style session, where they delved deep into the current stats of the fixture for 2014 and gave insight into the remainder of the AFL season. The prediction shared amongst the group for the tight contention for top spot, was that it's anyone's game at the moment to be battled until the season's end.

Australian rock band Stonefield also performed exclusively for the 130 guests, held at Melbourne Crown Casino's Studio3.
The lunch was attended by SCA CEO Rhys Holleran, pictured below with Campbell Brown, plus a range of staff and clients.
Triple M is the number 1 station for football in Melbourne and is Australia's number 1 radio network for men.

Adrian Verrocchi (from Chemist Warehouse), Mario Tassone and Garry Lyon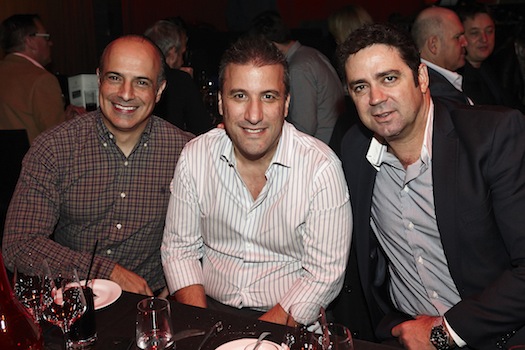 Jason Dunstall, Clive Dickens (SCA – Head of Digital and Innovation) Janine Virtue (SCA – Sales Director) Kate (Mars)
James Bayes (SCA – Digital Sales and Operations Director), Carina Haylock (Kaspersky), Meg Opie (SCA – Head of Radio Sales)
Erin McDonald & Angela Spencer (from Europcar)