Radio Tomorrow with James Cridland

Radio X is a new, national rock/alternative radio station (FM in London and Manchester, and DAB everywhere). It's had a lot of pre-promotion: mostly carefully and cleverly hinted information to journalists who've done a perfect job over the last four months of spreading the news and building anticipation for the station.

There are, so far, two things to learn from Radio X.

First: this is a radio station based around talent, not around a slavish following of a music log. The breakfast show is presented by Chris Moyles, who's as close to Howard Stern as any radio presenter can be in the UK. When I listened to his first show, he played a song every half-hour, if that: the show's about the talent and personality, not the music. I didn't hear a single music positioner, for example.

This is a big departure for commercial radio in the UK. Much of radio here has been overly concerned, some might say, in following liner cards, positioning statements and "more music variety". It's even more surprising when you consider that Radio X is owned by the architect of tightly formatted radio stations, Global.

The return of personality-led radio, for me, couldn't come fast enough. It's interesting that in Australia, the age of personality radio never disappeared. It'll be interesting to see how listeners react over here.

Second: the radio station is aimed at a target demo, men 25-44, who consume radio across multiple platforms. In a car they listen to radio 25% longer than most, for example, and they're more likely to stream online.

So, it was both depressingly familiar and also heartening to hear that both the Radio X website, and the Radio X online streams, crashed during the first breakfast show due to too much traffic.

As Chris said on-air: "Let's be honest, it could have been two things – either we're really, really popular, or they bought a really cheap streaming package." In reality, Global's one of the largest radio companies in Europe; and it's surprising that the streaming and website both fell over.

A lot of people point to the future of radio being purely online. Yet once more the reality falls short of the promised land. Yes, sure, you can fix it relatively quickly (and, being fair, they did). But online streaming and websites are no match for transmitters: transmitters that can deal with hundreds of thousands of people tuning in all at the same time without breaking out a sweat.

The launch of a new, tv-advertised and much-promoted radio station was one that could have been planned for. However, one of radio's primary jobs is to carry emergency information when it's most needed: and you can't plan for that.

Radio's future might have more to do with transmitters than you think.

—

And a personal note: in mid November, I'm moving to live in Brisbane, Australia. After years in a relatively small house in London, I'm looking forward to more space for my daughter and partner, and to get to know the Asian radio market more: a place where technology is changing faster than anywhere else in the world, and where radio's incredibly popular. Wish me luck!

James Cridland will be speaking at the Australian Commercial Radio Conference on The Gold Coast, Friday October 9, 2015.

About The Author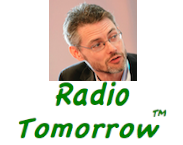 James Cridland is a radio futurologist, and is Managing Director of media.info, a companion website to radioinfo and AsiaRadioToday.
He has served as a judge for a number of industry awards including the Australian ABC Local Radio Awards, the UK Student Radio Awards, and the UK's Radio Academy Awards, where he has also served on the committee. He was a founder of the hybrid radio technology association RadioDNS.
James is one of the organisers of nextrad.io, the radio ideas conference each September, and is also on the committee of RadioDays Europe. He writes for publications including his own media.info, Radio World International and RAIN News.
James lives in North London with his partner and a two year-old radio-loving toddler. He very, very much likes beer.
Radio Tomorrow is a trade mark of Radiowise Productions Pty Ltd.