Ground breaking ABC radio and tv journalist Caroline Jones has died after a fall, aged 84
Caroline hosted the morning show on 2BL Sydney (now ABC Radio Sydney) during the 1970s and was well known for her on air banter with Clive Robertson during that time. She also presented the RN program The Search For Meaning.
Joining the ABC in Canberra in 1963, Jones worked at This Day Tonight program, after which she became the presenter of Four Corners, with a weekly audience of 2 million viewers, breaking new ground for female presenters on television.
The ABC profiled her groundbreaking career in the Australian Story program Caroline Jones: A girl from the bush who became a trail blazer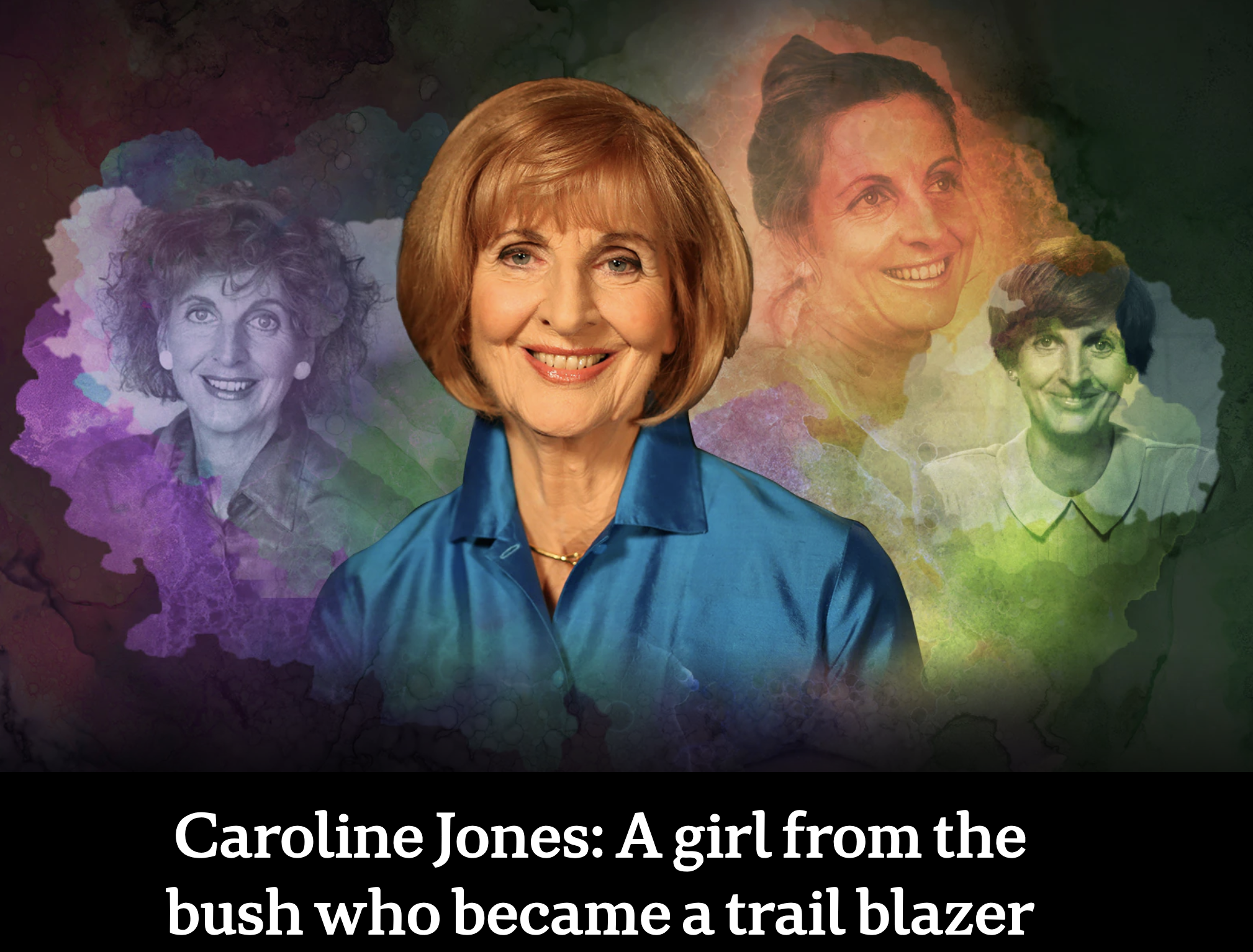 Australian Story executive producer Caitlin Shea confirmed Jones' death in a statement, saying the journalist had passed away this week after a fall in her Sydney home.
Shea says Jones was remembered for her "grace, cheer and utter professionalism" and called her a "pioneer in journalism".
Over a 50-year career, colleagues admired her calmness, dignity and determination to expose injustice and wrong-doing.
The Radio National program, Search for Meaning, which explored the lives of many Australians became the inspiration for Australian Story, which Jones presented for many years. Towards the end of her career, Jones was patron of Women in Media and helped many young female journalists to get a start.
In recognition of her contribution to radio and television journalism, Jones receiving the Officer of the Order of Australia in 1988 and was voted as one of Australia's 100 National Living Treasures in 1997. Her reference biography in the National Film & Sound Archive is here.
Nightlife's Suzanne Hill remembered Caroline on ABC Radio last night, this excerpt compiled by James O'Brien for his Editors Choice program.