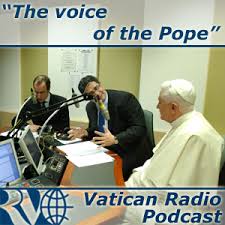 The voices of popes from as long ago as 1884 can be heard by the public after the digitising of 8,000 tapes from the Vatican Radio's pontifical archives.

Radio Vatican has been storing up its unique patrimony since it was set up under Pope Pius XI in 1931, but it has also older recordings, such as Leo XIII's Humanum Genus encyclical, which the pontiff recorded on a dictaphone in 1884.

Some of the clips in the online collection capture historic moments, such as Pius XII's speech in August 1939 calling for restraint on the eve of the Second World War, saying "The danger is imminent, but there is still time. Nothing is lost with peace, all can be lost with war!"

People can also listen to John XXIII's impromptu 1962 "Speech to the Moon" in St. Peter's Square, where he spoke in answer to requests from a huge crowd and told them: "When you head home, find your children. Hug and kiss your children and tell them 'This is the hug and kiss of the Pope'".

Latin boffs can also revel in the same pontiff's dramatic Second Vatican Council speech in 1962, in which he rejected the "prophets of doom" who forecast the Church's decline and called on the council "to use the medicine of mercy rather than the weapons of severity" in their reforms.