Chart Highlights – 10 September 2020
Biggest Mover: 24kGoldn & Iann Dior up 128 spins to No.25 with 'Mood'
Heating Up: Joel Corry & MNEK reach new peak at No.6 with 'Head & Heart'​
New Music: Clean Bandit, Mabel & 24kGoldn in at No.36 with 'Tick Tock'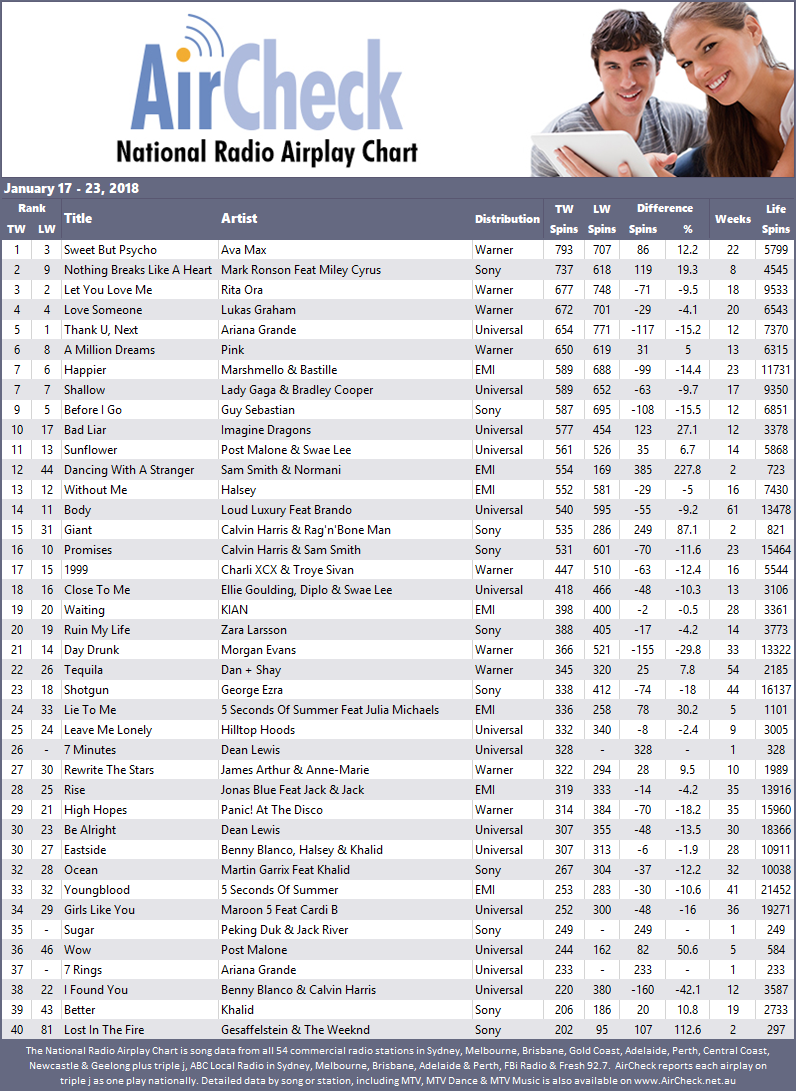 This week 20-year-old American rapper 24kGoldn took out the biggest mover title on the AirCheck National Radio Airplay Chart, after gaining 128 spins, teaming up with Iann Dior on 'Mood'. The track landed at No.25 with 257 plays while The Edge Sydney was the top supporter adding 53 instances. The Nova network also jumped on board, averaging 33 spins per station while the song received adds from the Hit network during nights only.
Joel Corry & MNEK hit a new high with 'Head & Heart' reaching No.6. The same 21 stations spun the track both last week and this week, but it was Hot Tomato on the Gold Coast and KRock Geelong that made the biggest change in airplay, upping spins by 64% and 29% respectively.
Clean Bandit returned to the chart on a collaboration with Mabel and 24kGoldn – 'Tick Tock' climbed 22 places landing at No.36 with 154 spins. The Edge, Nova and Hit networks all supported the track, as well as NewFM Newcastle, while KRock began spinning the track this week.
---
Subscribe to the radioinfo flash briefing podcast on these platforms: Acast, Apple iTunes Podcasts, Podtail, Spotify, Google Podcasts, TuneIn, or wherever you get your podcasts.