Bundaberg's largest community event, the Bundaberg RSL Carols by Candlelight, has been launched, with this year's event promising to be "bigger and better than ever." Bundaberg Broadcasters stations Hitz 939, 4BU and Kix Country are bringing singing star Paulini to be part of the occasion.
This year marks the 55th year of the Carols, which brings families from around the region together for a night that truly celebrates Christmas.
Bundaberg Broadcasters General Manager Trish Mears says: "We are honoured to have top national recording artist Paulini performing for us at this year's Carols. Paulini not only has a beautiful voice, but is a favourite of both children and adults."
This year's Carols once again has Bundaberg RSL as naming sponsor and other sponsors have already come on board.
"Bundaberg Regional Council and the Burnett Heads Community Fund have already pledged their support. After the amazing generosity shown by many businesses last year we are hoping for similar support this year to make this year's Carols the best ever," says Mears
In-kind sponsorship has already been pledged, including from Radioactive Entertainment, Media One Graphics, Beasley's Hydraulics and Burnett Riverside Motel.
Media sponsors have also come on board, including the Bundaberg News Mail and WIN TV. All sponsors will be acknowledged on all Bundaberg Broadcasters' stations – Hitz 939, 4BU and Kix Country as well as on the website, programme and in other innovative ways this year.
"A community event of this magnitude would not be possible without the generosity of sponsors, so we are encouraging businesses from around the region to come on board," Mears says.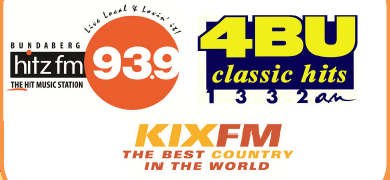 The 55th Annual Bundaberg RSL Carols by Candlelight will be held on Friday 14th December at Bundaberg Showgrounds. To find out more visit www.bundycarols.com.au.