Editor and writer, Maybelle Lin, from New South Wales, is the recipient of this year's Selwyn Speight Diversity Scholarship, awarded by AFTRS and the ABC.
The scholarship is made available through a $20,000 bequest from the late ABC journalist Selwyn Speight and supports emerging radio students from diverse and under-represented communities.
Both Maybelle's parents were immigrants, with her father from Singapore and her mother from Indonesia. Since graduating from UNSW with a Bachelor of Media she has been working as an editor and writer for lifestyle and business publications.
Maybelle said she wanted to widen her skills, particularly in radio and podcasting. "The dream is to tell the stories of under-represented people, creating content so their voices are heard. I want to be behind the scenes, producing with other diverse creators that simply want to better the world," she said.
Outside of journalism, Maybelle has a strong interest in freestyle hip hop. She regularly participates in dance events and runs her own community hip hop competitions, which she says has connected her with a wide range of people from diverse backgrounds.
Maybelle will intern at the ABC throughout the year and receive a 12-month employment contract at the end of the course.
ABC's Director of Regional & Local, Judith Whelan congratulated Maybelle as the third recipient of the scholarship. "Reflecting contemporary Australia is a priority of our Five Year Plan which we released last year. This scholarship has an important place in how we deliver on that plan."
AFTRS Head of Radio, Fyona Smith, said: "AFTRS is committed to providing scholarship opportunities to encourage diverse content creators. Maybelle brings extensive writing experience to AFTRS and her audio submission was a standout. We are looking forward to Maybelle studying with us this year and working with the ABC."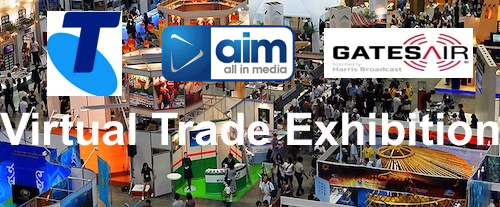 ---
Subscribe to the radioinfo podcast on these platforms: Acast, Apple iTunes Podcasts, Podtail, Spotify, Google Podcasts, TuneIn, or wherever you get your podcasts.