In the midst of the growing conceen about the Corona Virus, ABC RN's Norman Swan and colleague Tegan Tailor have launched a podcast that examines the medical research and answers listeners questions.
The virus has bow been declared a pandemic.
Swan, a qualified medical doctor and long time host of ABC Radio's Health Report, has told radioinfo:

The need for information about COVID-19 is huge. We're getting about 1000 questions per day and they're intelligent, probing and sensible.

"We're doing what the ABC is meant to do. Giving the facts and evidence based analysis.
The daily 15 minute show tackles questions ranging from, should you go to the gym, do face masks work, and should you get your flu shot early this year?
Swan's practical advice is to wash your hands regularly to break down the fatty deposits which help the virus stay on your skin, and try not to touch your face. because eyes are a major portal of entry for pathogenic micro-organisms and potentially COVID-19.
One of the features of the podcast is that questions are answered with a solid research based explanation about the answer, not just a 'you should do this' approach.
Quarantine measures are important to slow the spread of the virus, but there is no need for panic according to health experts. On present indications, about 80% of people recover from the disease without any special treatment, within about 4 weeks, according to infectious disease specialist Dr William Rawlinson.
The BBC has also launched a Corona Virus podcast and there are hundreds of podcasts and radio programs covering the topic on the Apple or Google Podcast platforms and on Acast and Whooshkaa, as the world waits to judge how fast it will spread and how much damage it will cause.

AIB, the Association of International Broadcasting, has released guidance for broadcasters dealing with Corona Virus here, and has published a stats map from John Hopkins Hospital, which outlines the situation around the world as of last week (click to enlarge).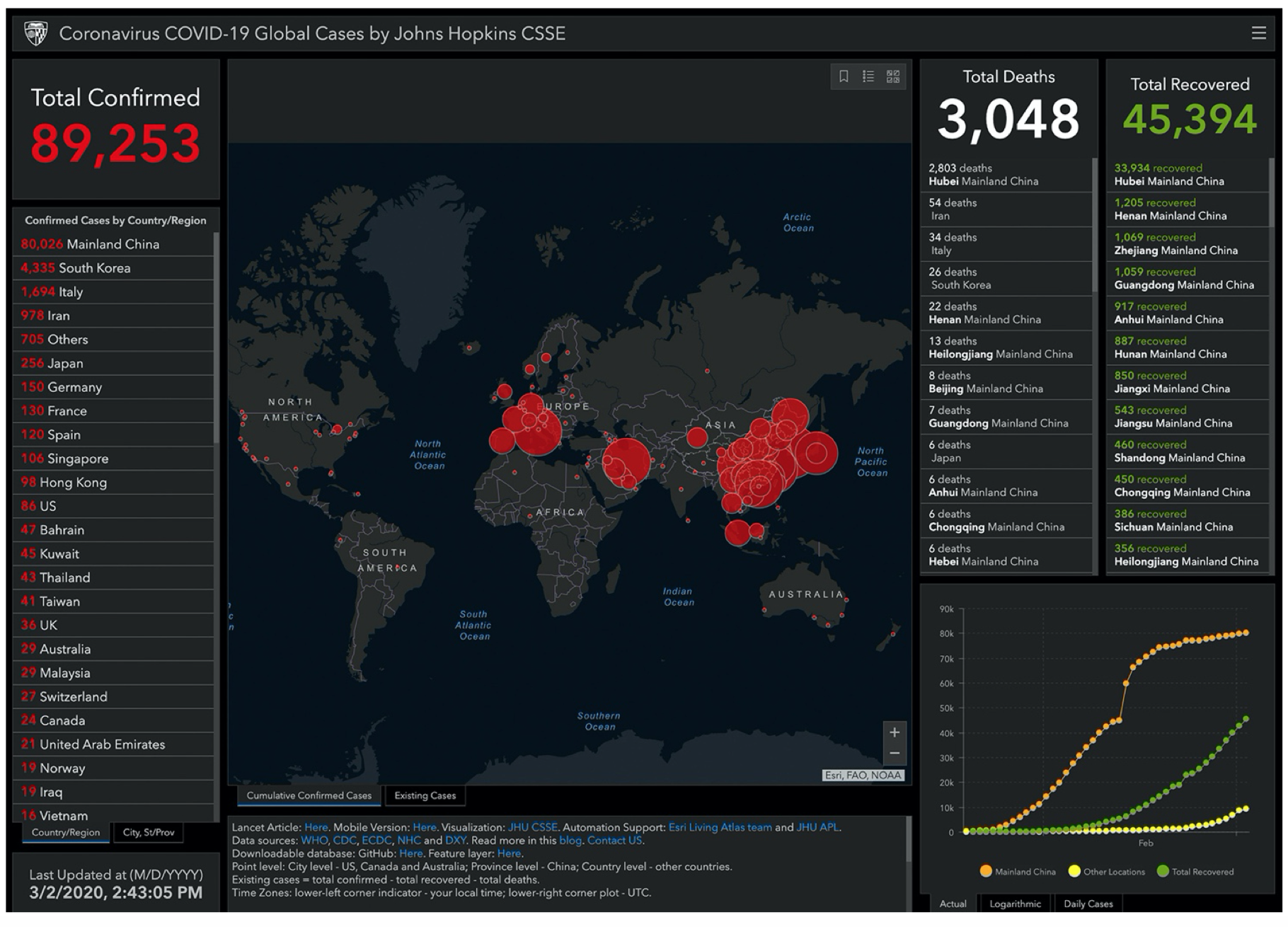 ---
Ask Alexa
:
'Alexa, play radioinfo flash briefing'
or
ask Google Home
:
"Hey Google. Play the latest Radioinfo flash briefing podcast."
---