The ABU Radio Song Festival, in its first year of operation to uncover the best unsigned original music across Asia and the Pacific, has announced 15 finalists will be performing in Seoul, Korea on 11 October at the Asia Pacific Broadcasting Union's General Assembly.
Selected from among 26 entries sponsored by broadcasters in the Asia Pacific region, the finalists will be judged on their performance in Seoul. Three winners will be awarded prizes by an international judging panel at the ABU General Assembly.
As we reported earlier this year, the song competition is a new initiative from ABU Members, and was announced by ABC Radio Australia's Mike McCluskey at the Radio Asia Conference in Jakarta.
Listen to the finalists' songs here.
The list of finalists is: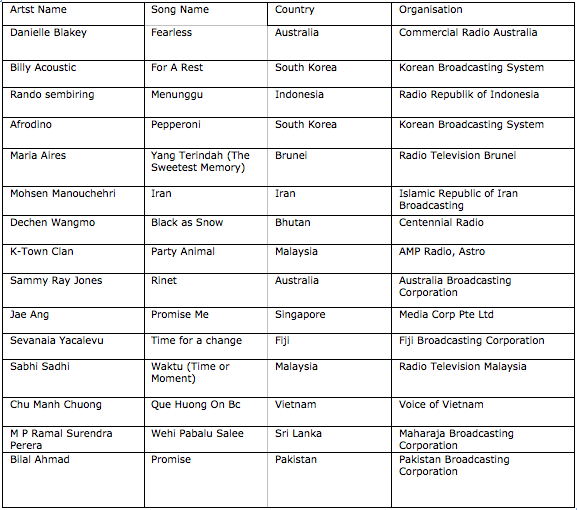 A complete list of submissions is available at www.aburadiosongfestival.asia