The first Hamilton survey in nine years has been released with the ACE Network's Mixx FM controlling 34% of the available audience and leading the market in all timeslots.
3HA followed with a 20% share of the audience, ahead of all ABC stations.
The survey was commissioned by 3HA and MIXX FM, involved 600 respondents and was conducted between 10 November and 23 November 2014.
Commercial Radio Australia, chief executive officer, Joan Warner said: "We're pleased to announce these latest survey results and as our regional members utilise this valuable and cost-effective research option, more will follow. Radio audience measurement survey results are recognised by the industry and advertisers alike as an important tool for proving the benefits of radio as an effective platform in a complex and competitive ad market."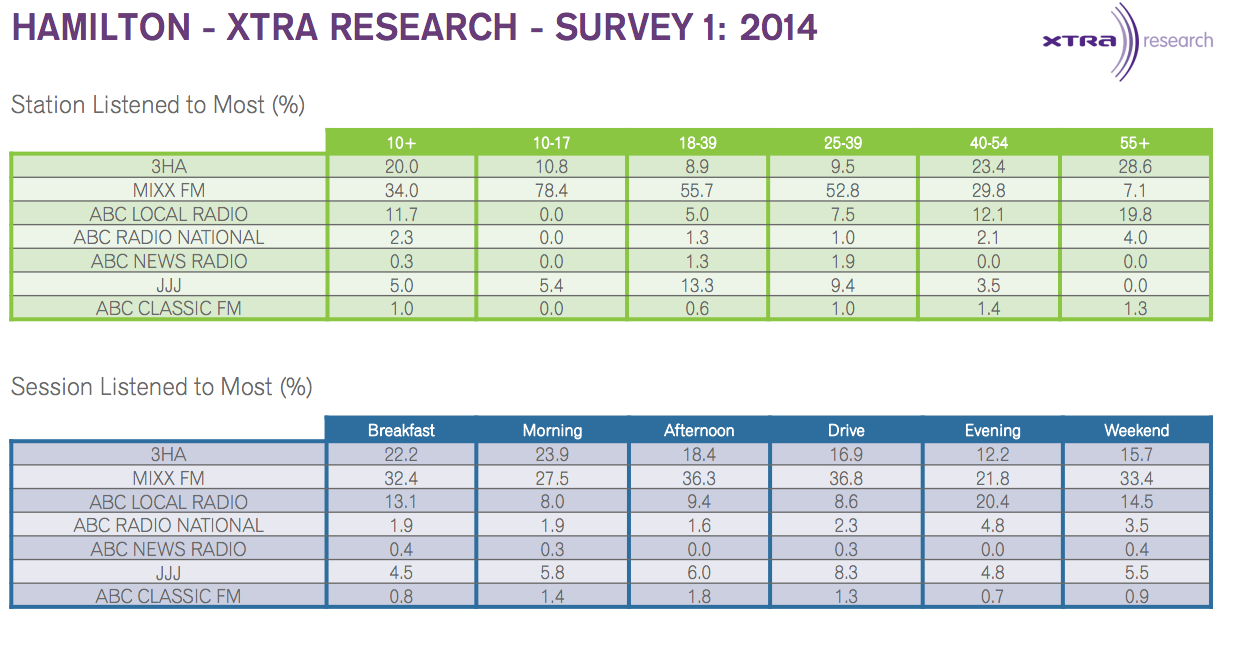 Spin Cycle