The new LiSTNR original podcast series From Zero will see Australian entrepreneur Adam Schwab delve deeper with world renowned business founders in the pursuit of discovering why some businesses thrive and others fail.

Head of Content – Original Podcasts, Jennifer Goggin, says: 'It's always such a pleasure when someone as passionate as Adam comes to us with an idea about what they would like to create and trusts our production team to work with them to bring it to life as an engaging podcast. It has been a fantastic collaboration and we look forward to its success."

Throughout the series Adam uncovers how his guests' personal experiences shaped their businesses, ethics, how they got started and how they built their empires. Hear what happened behind the scenes, because businesses almost always look a lot better from the outside. Schwab brings his own experience to understanding the challenges faced by start-ups.

Adam is the co-founder and CEO of Luxury Escapes, one of the world's fastest growing online travel businesses, and he says: "Ninety-nine per cent of businesses are never able to access funding required to get off the ground. Hear the secrets of the one per cent of founders who grew their business from zero to huge."

Guests include Yoobi co-founder Ido Leffler, Smiling Mind co-founder Jane Martino, Kogan co-founder, CFO and COO David Shafer and legendary Carsales.com founder Greg Roebuck.
---
Harley Breen and Nikki Britton have a new Nova Podcast, Mates, Talking About Stuff, with episodes out every Monday and Friday.
Recorded just hours before it goes live, the podcast aims is to be organic, unscripted and cover everything mates will be chatting about that day.
Mates Talking About Stuff will tackle the big issues, the small issues, but most importantly the topics everyone overlooks, like the medium issues from Nikki's love life to the fact Harley had children because he needed more material for his comedy show.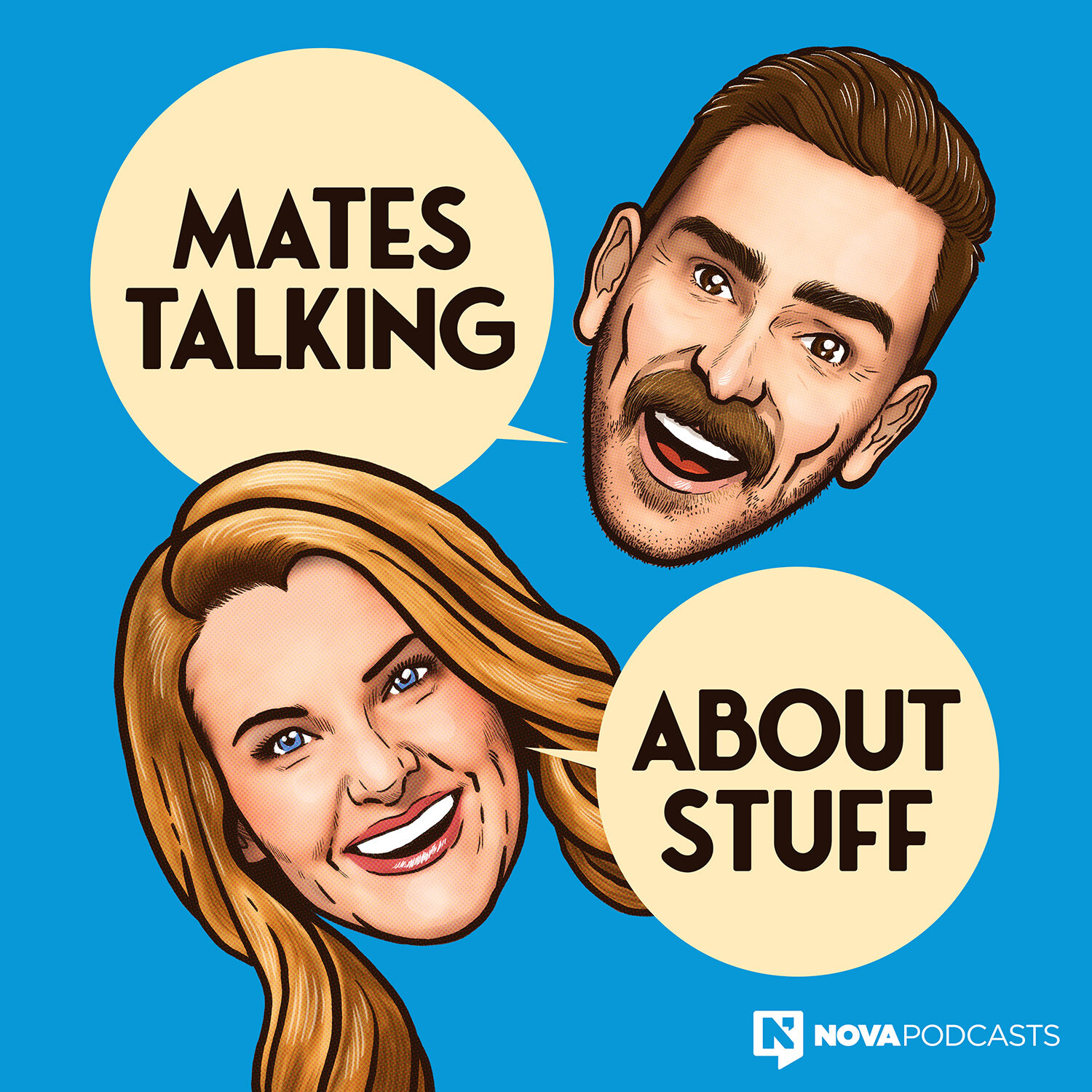 Harley says, "Expect anything. But mostly mates talking about stuff. I've always been an open book, so this is a recorded version of what I'm like. I bring an open mind and a 'can do' attitude, along with an unapologetic openness to discuss anything from beer to parenting to mental health. I met Nikki on the comedy festival circuit around two thousand years ago. She's always been the right stuff and I'm super excited to be working with her."
Nikki says "Harley and I are two of Australian comedy's most renowned over-sharers, so I'm interested to see what we get past the censorship team at Nova! Nothing will be off limits – we plan on bringing our unfiltered perspectives to stories, both personal and topical. We'll cover all the pressing 'stuff', and a lot of absolute insanity as well; often joined for a chitty chat by some of our real-life funny mates too."
Harley is a recurring guest on Nova 100's Chrissie, Sam & Browny show, regularly appears The Project and has toured the globe with his sell-out stand-up comedy shows.
NOVA Entertainment's Head of Podcasts and Digital Content, Rachel Corbett, says, "Nikki and Harley are two of Australia's best comedians, so we're chuffed to have them together in this podcast talking about…stuff. Let's be honest, when you've got two people as funny as these two do you really need to make it any more complicated than that?"

Mates Talking About Stuff is available on the Nova Podcast Network.

---
---
Subscribe to the radioinfo podcast on these platforms: Acast, Apple iTunes Podcasts, Podtail, Spotify, Google Podcasts, TuneIn, or wherever you get your podcasts.