For the fourth year in a row the audio research organisation, Interactive Advertising Bureau Australia (IAB) have released its State of the Nation Report into the business of selling audio to advertisers.
Aside from the downturn in the ad market affecting all commercial media, in general, the news is good.

Normally, this in-depth report, which was first presented to an exclusive audience last Wednesday is only available to fully paid members of the IAB before it will be made available for broader consumption, a month from now. But IAB CEO Gai Le Roy has been good enough to grant you a peek inside through radioinfo. If you need more and you need it now, you can go here to sign up for membership.

Here are four takeaways…

Radio remains top of mind with media buyers when considering audio

While streaming has made great inroads in just a few years, it still lags far behind broadcast radio.

While the fastest growth goes to podcasting which has risen from five percent awareness to 33 in just four years, DAB+ radio growth is almost as impressive going from 11 per cent to 32 over the same period.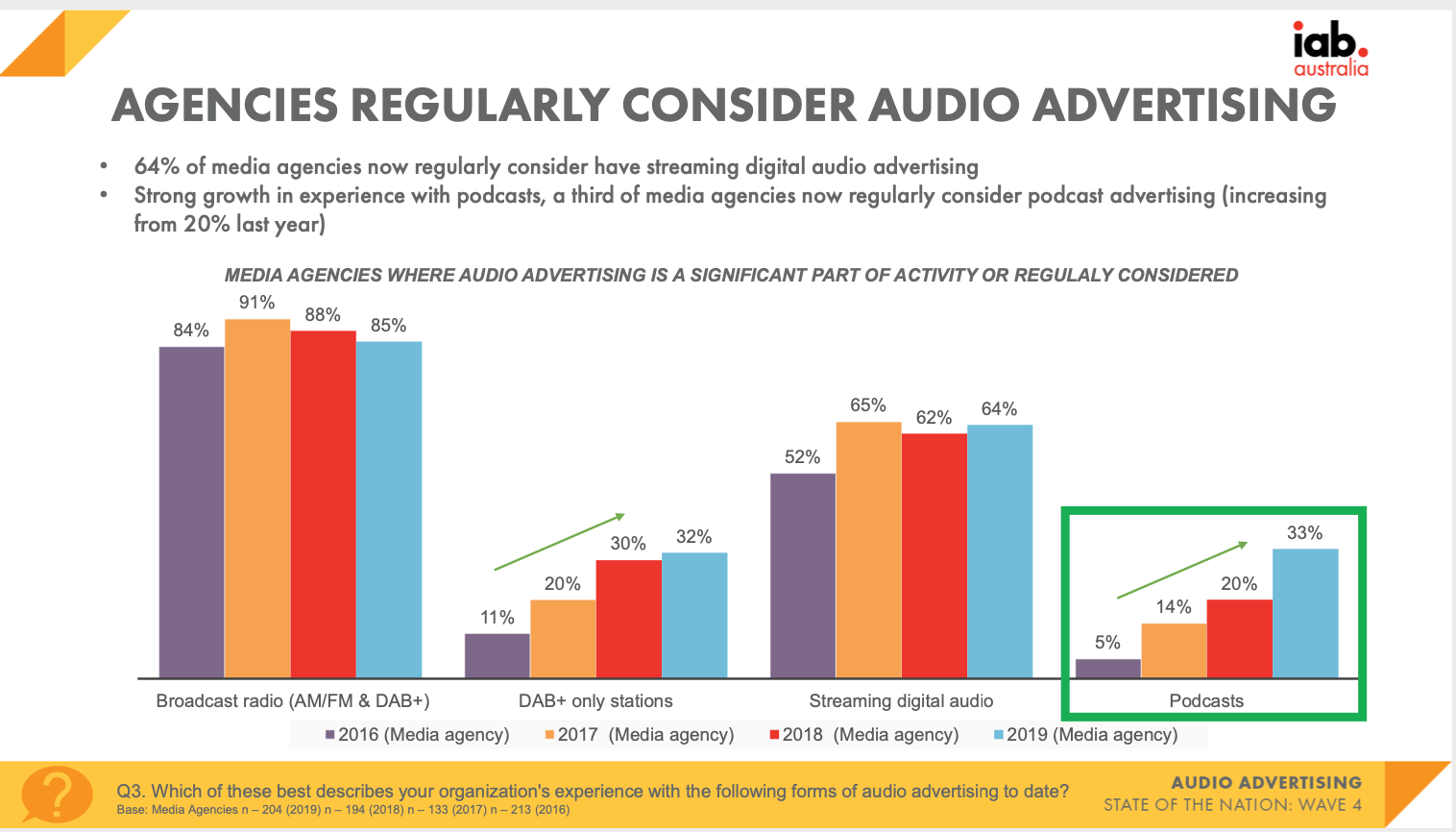 Audio delivers on key objectives

Agencies found audio to be strongest in its ability to increase branding and engagement as well as providing support for specific promotions.


Broadcast radio considered best in four out of five categories of campaign objectives

Podcasting, however, was the clear winner when it came to increasing engagement.

Digital Streaming came in second place in each category.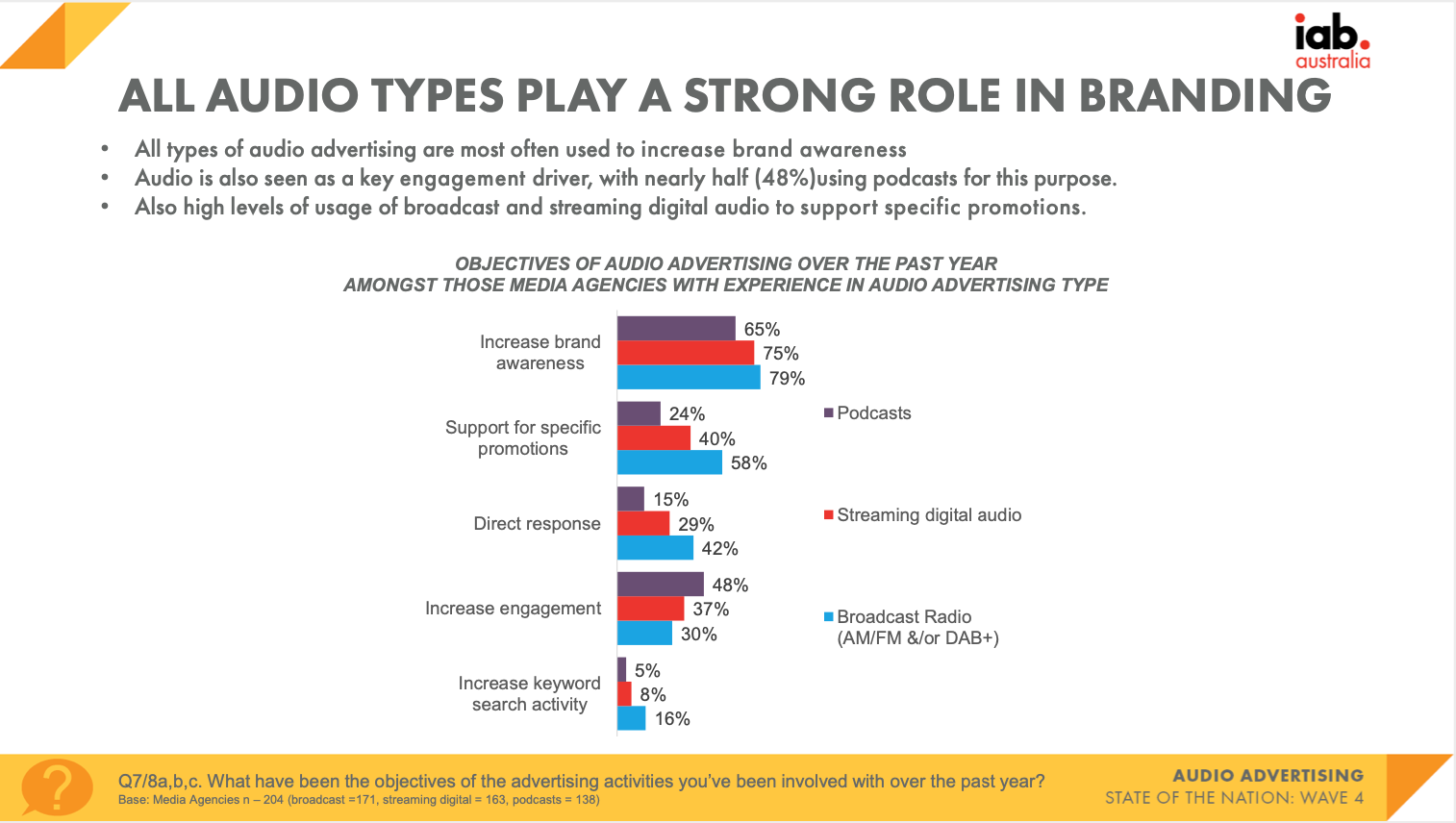 Media buyers' nine biggest concerns with in recommending audio to clients
---
Subscribe to the radioinfo daily flash briefing podcast on these platforms: Acast, iTunes Podcasts, Podtail, Spotify, Google Podcasts, TuneIn, or wherever you get your podcasts.
Ask Alexa
:
'Alexa, play radioinfo flash briefing'
or
ask Google Home
:
"Hey Google, play the latest radioinfo podcast briefing."
---