The results for Albany WA's regional survey 1 have been released.
The survey was conducted for CRA by Xtra Insights during the period 6th April 2021 – 24th April 2021.
Triple j had the biggest gain in the survey, while sister station ABC Great Southern had the biggest fall, losing its top position in the market.
Hit 95.3 is the station listened to most, with 23%, up 2.3 points from last survey. The station had storng increases in 10-17 and 40-54 year old listeners.
ABC Great Southern dropped into second place, down 9.3 points to 20.5%, losing listeners across all demographics.
Triple j was third, up 3.9 to 17.7%, with strong gains in the 18-39 demographics.
Fourth placed Triple M gained 0.8 to score 10.5%, increasing listeners in the 18-64 demographics.
RN was in fifth place with 6.5%, followed by ABC Classic and NewsRadio
Station Listened to Most is the percentage of the total radio listening audience who say they listened most to one particular station during a given time period. It is based on a listener's recall of their previous week's listening.
Despite its fall, ABC Great Southern retained top breakfast position ahead of Hit 95.3. ABC won mornings, Hit won afternoons and drive, ABC won evenings and weekends.
Click the charts to enlarge them.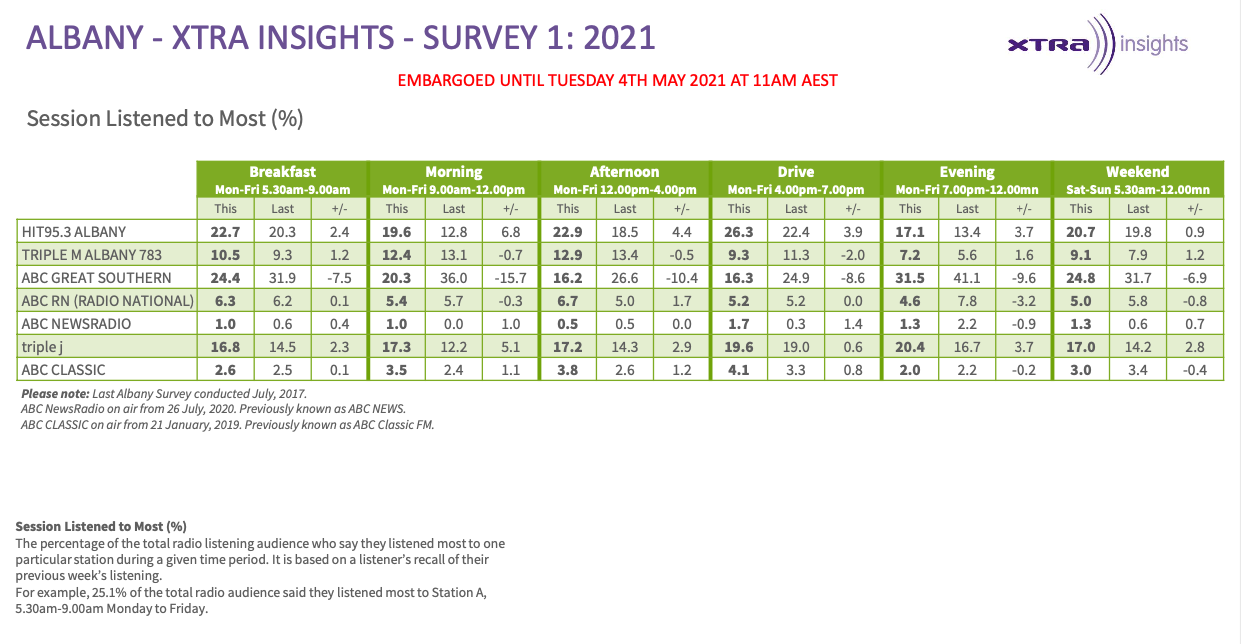 ABC Great Southern and Hit 95.3 both had a cume of 15,500 listeners. Triple j had 13,100 listeners and Triple M had 8,700 listeners.

Cume (Cumulative Audience, measured in hundreds for this market) is the total number of different people who listen to a station for at least 8 minutes during any time period, based on a listener's recall of their previous week's listeing.
Spin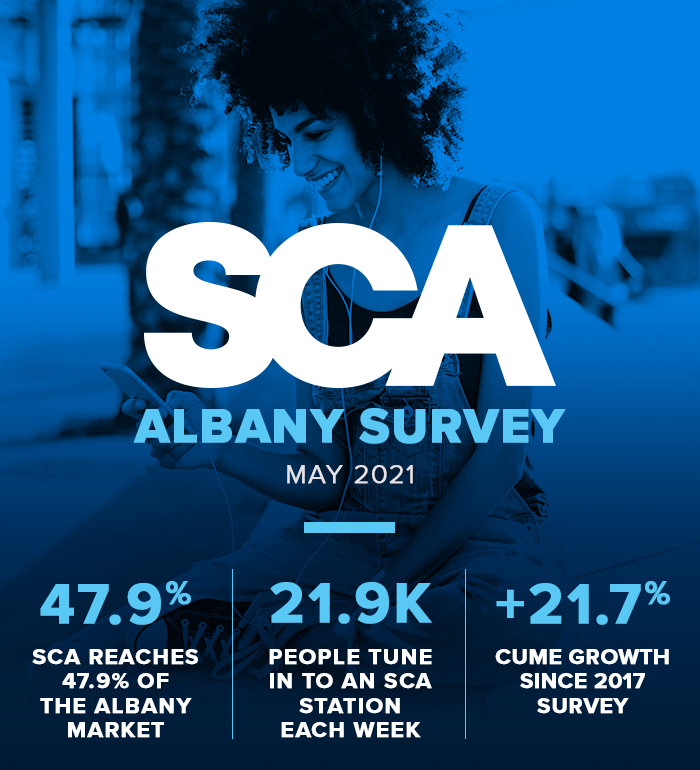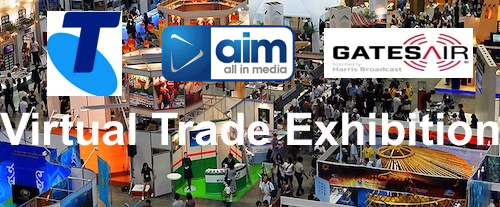 ---
Subscribe to the radioinfo podcast on these platforms: Acast, Apple iTunes Podcasts, Podtail, Spotify, Google Podcasts, TuneIn, or wherever you get your podcasts.