ABC Radio will showcase the talents of Indigenous artists across NAIDOC Week and Ausmusic Month.

triple j will kick off the week with a healing and welcome performance by the Muggera Cultural Group and triple j Drive will present an Unearthed NAIDOC Week collaboration with Kee'ahn, Kobie Dee and River Boy working together on a new song.

triple j Unearthed will also feature 24 hours of music from First Nations artists on Saturday 14 November, while Double J will host Emma Donovan as Artist in Residence and a Kev Carmody J Files.

ABC Classic and ABC Jazz will start each morning with Acknowledgements of Country, while ABC Classic will also feature and live and studio recordings by Indigenous musicians each day at 1pm across NAIDOC Week.

ABC Classic has also launched the virtual Classic Choir, featuring a new carol commissioned by the ABC from Deborah Cheetham, a Yorta soprano and composer.

ABC RN will celebrate Indigenous leaders, artists and performers across multiple programs, including Speaking Out's coverage of the Dr Charles Perkins Oration and special interviews on The Music Show, The Book Show and The Stage Show – which will showcase the best of Indigenous theatre in 2020.

RN's All In The Mind will look at Indigenous-led efforts to tackle the crisis of youth suicide, on Sunday 8 November at 12.30pm. Also on RN, The Minefield (Wednesday 11 November at 11.30am) will ask whether Aboriginal political concepts can be accommodated by political liberalism, while The History Listen's feature "The Scholar's Hut" will explore the training ground for some of Australia's leading civil rights activists (Tuesday 10 November at 11am).

Gripping new ABC investigative podcast Thin Black Line will reveal the story behind the 1993 death in custody of Aboriginal teenager Daniel Yock, which sparked anger fueled by decades of bad blood between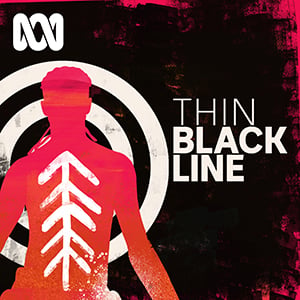 Brisbane police and the local Indigenous community.

The six-part investigation, presented by Walkley Award-winning journalist Allan Clarke (Unravel True Crime: Blood On The Tracks), will be available on the ABC listen app from 8 November.
ABC Kids listen podcast News Time will present a special Indigenous episode with guest host Miriam Corowa, featuring stories on Deadly Science, Indigenous veterans on Remembrance Day and the Mad Proppa Deadly music camp.

ABC Kids listen program Lullabies will also feature Indigenous lullabies commissioned as part of the ABC's $5 million Fresh Start Fund.

Additional news, analysis and insights about NAIDOC Week and broader issues affecting Aboriginal and Torres Strait Islander people will be available across the week on ABC News, ABC TV and ABC Radio, as part of the ABC's ongoing commitment to telling and sharing Indigenous stories.
---
Subscribe to the radioinfo podcast on these platforms: Acast, Apple iTunes Podcasts, Podtail, Spotify, Google Podcasts, TuneIn, or wherever you get your podcasts.