In Q3 figures on smart speaker shipments just released by Canalys, Amazon has pulled ahead of the pack, shipping 10.4 million worldwide.

Google has slipped into fourth place behind Chinese e-commerce giants Alibaba and Baidu.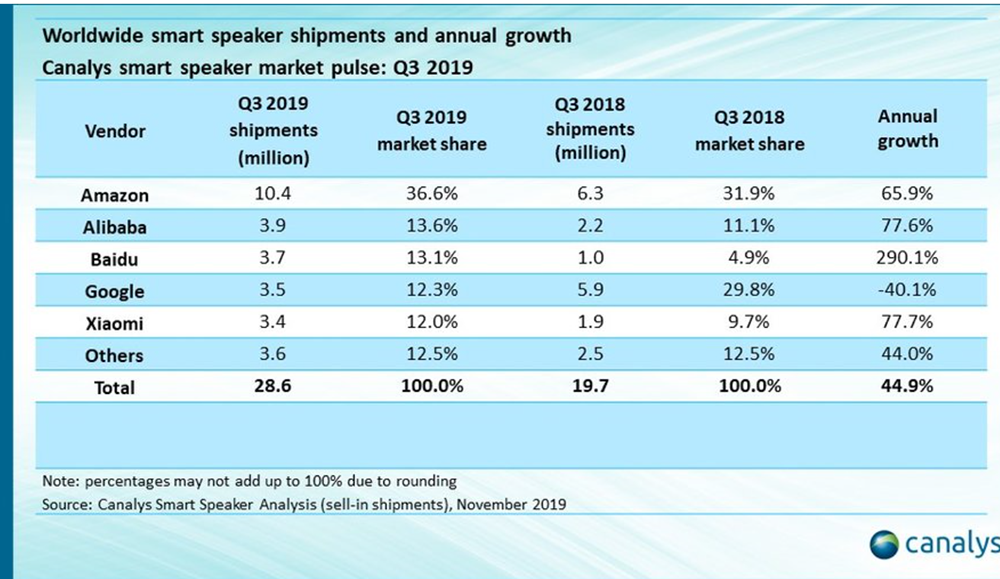 Senior analyst at Canalys, Jason Low, says "Amazon introduced the 'Echo Ugrade Program' to entice users to trade-in old Echo or non-Echo Bluetooth speakers to further increase Echo device penetration into the household. The challenging retail environment and shipment decline compelled Google to see more partnerships such as with Spotify, to drive sales through different channels.

"(There are) similar collaboration trends in China where Alibaba leveraged its retail relationship and channel capabilities to sun smart speaker collaborations with brands such as Starbusks, Budweiser, Abbott and Oreo among other local and international companies. This has largely increased the consumer appeal to Tmall Genie Devices."

According to the report, the sub category of Smart Display Speakers grew 500% globally, reaching 6.3 million units inn Q3.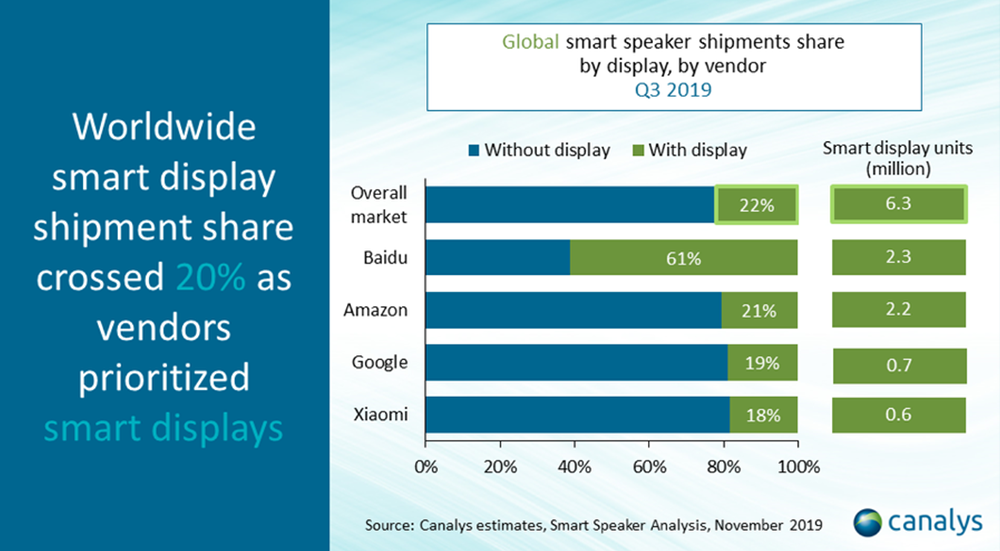 Canalys analyst Cynthia Chen, says, "The Echo Show 5 smart display contributed significantly to Amazon's success in Q3, making up16% of Amazons overall global shipments and it became the best shipping smart display of all brands. Despite smart displays gaining importance in vendors strategies, consumer price sensitivity and pragmatic use cases remain key challenges to be solved."